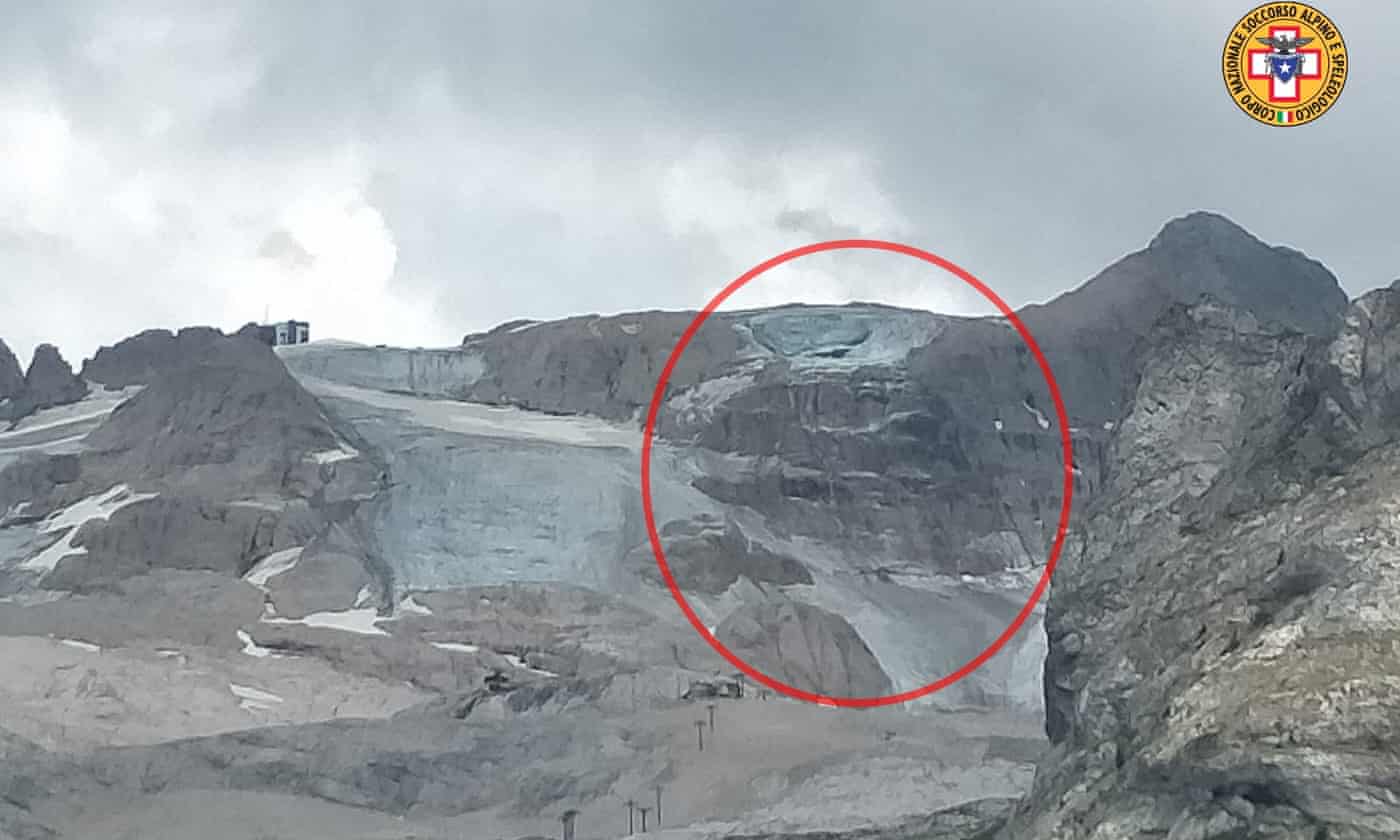 At least six people have died after a large chunk of Alpine glacier broke loose and slid down a mountainside in Italy.
The collapse on Sunday afternoon sent ice, snow and rock slamming into hikers on a popular trail on the Marmolada peak, killing at least six and injuring eight, authorities said.
Italy's National Alpine and Cave Rescue Corps tweeted that the ongoing search of the peak involved at least five helicopters and rescue dogs.
It said the hikers were "hit by the detachment of the serac", using a term for a pinnacle of a glacier. "There are eight injured, two of them in grave condition."