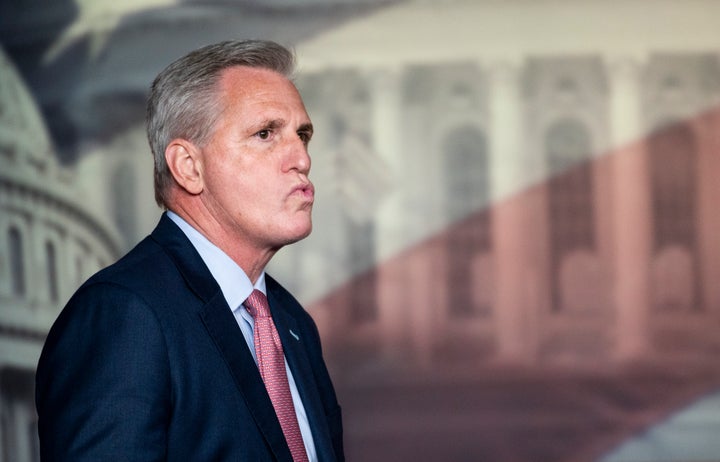 On the advice of the congressional physician, Speaker Nancy Pelosi (D-Calif.) reinstated a mask mandate for all House lawmakers and staff members on Wednesday. The move comes amid rising cases connected to the delta variant of the coronavirus.
The result has been a blow-up by House Republicans, with members erupting in fighting and yelling.
Rep. Chip Roy (R-Texas) tried, unsuccessfully, to get the House to adjourn for the day on Wednesday because he didn't want to wear a mask.
"We have a crisis at our border and we are playing footsie with mask mandates in the people's house. It's absolutely absurd what this body is doing, the people's house. It's an embarrassment. It's a mockery. And the American people are fed up," Roy said in an impassioned floor speech.
"This institution is a sham. We should adjourn and shut this place down," he concluded. Rep. Marjorie Taylor-Greene (R-Ga.) ― who compared an earlier House mask mandate to the Holocaust ― stood up behind him and applauded.