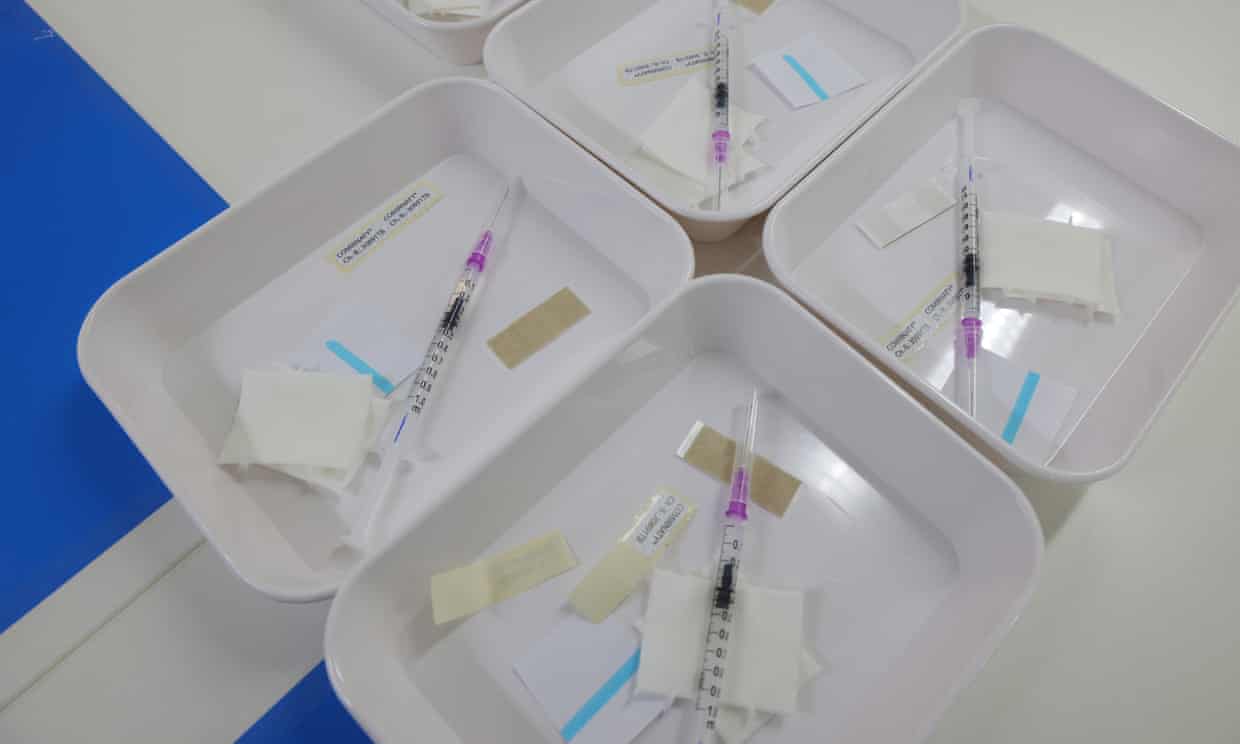 The chief executive of the US drugmaker Moderna has predicted that existing vaccines will be less effective against Omicron than they have been against the Delta coronavirus variant, a comment that sharply lowered global stock markets.
Stéphane Bancel said it would take two weeks to get data on how the existing vaccines performed against the new Covid variant and whether it caused severe disease – but it would take several months to tweak vaccines to tackle it.
"There is no world, I think, where [the effectiveness] is at the same level … we had with Delta," he told the Financial Times.
Other leading voices, however, moved to try to calm fears. The maker of the Pfizer vaccine and the University of Oxford predicted existing jabs would continue to prevent severe disease.