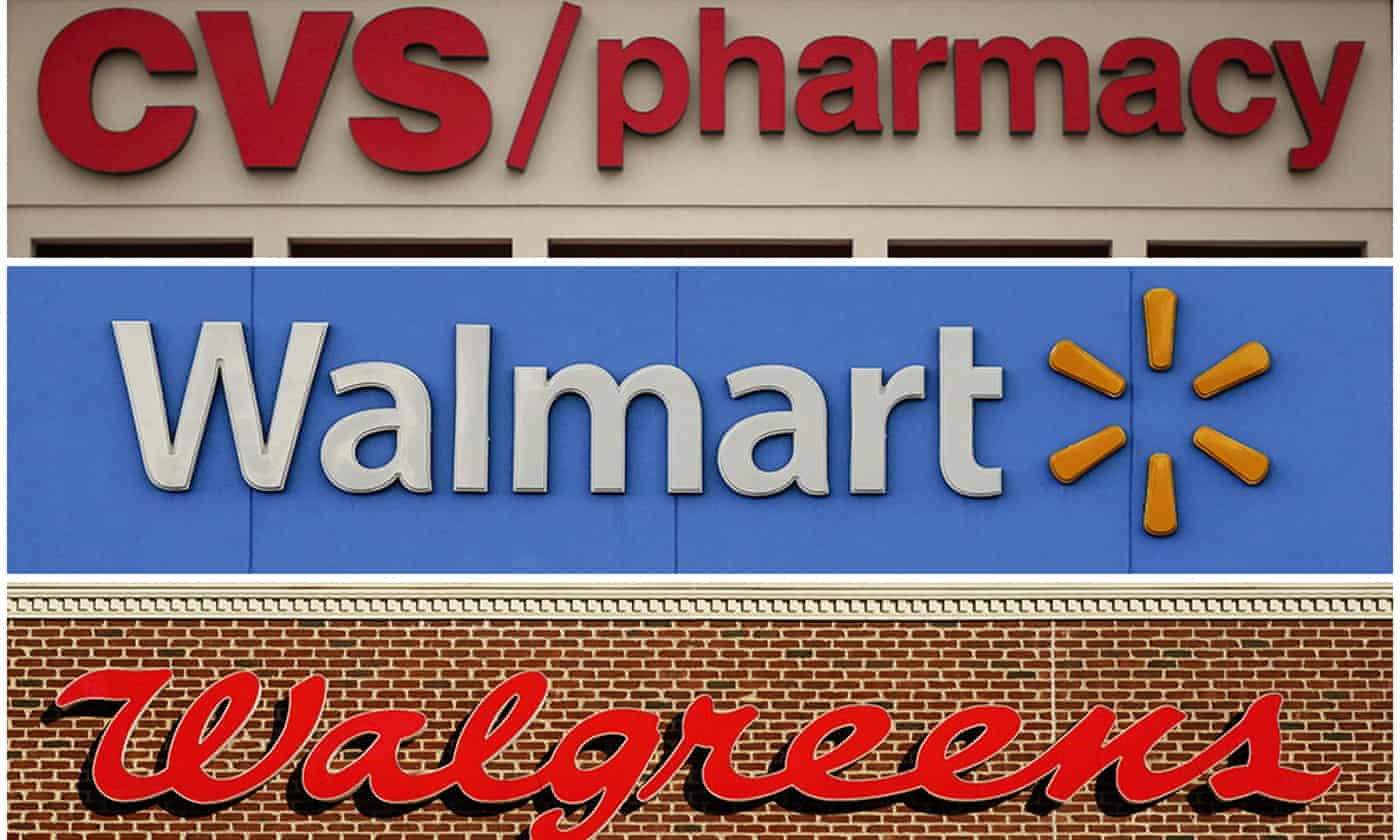 The US pharmacy chains CVS, Walmart and Walgreens must pay a combined $650.6m to two Ohio counties to address the damage done by the opioid epidemic, a federal judge ruled on Wednesday.
The order by US judge Dan Polster in Cleveland comes after a jury last November concluded that the firms helped create a public nuisance in Lake and Trumbull counties by oversupplying addictive pain pills, many of which found their way on to the black market. The companies have said they would appeal that verdict.
Polster held a separate non-jury trial earlier this year to decide how much the companies had to pay.