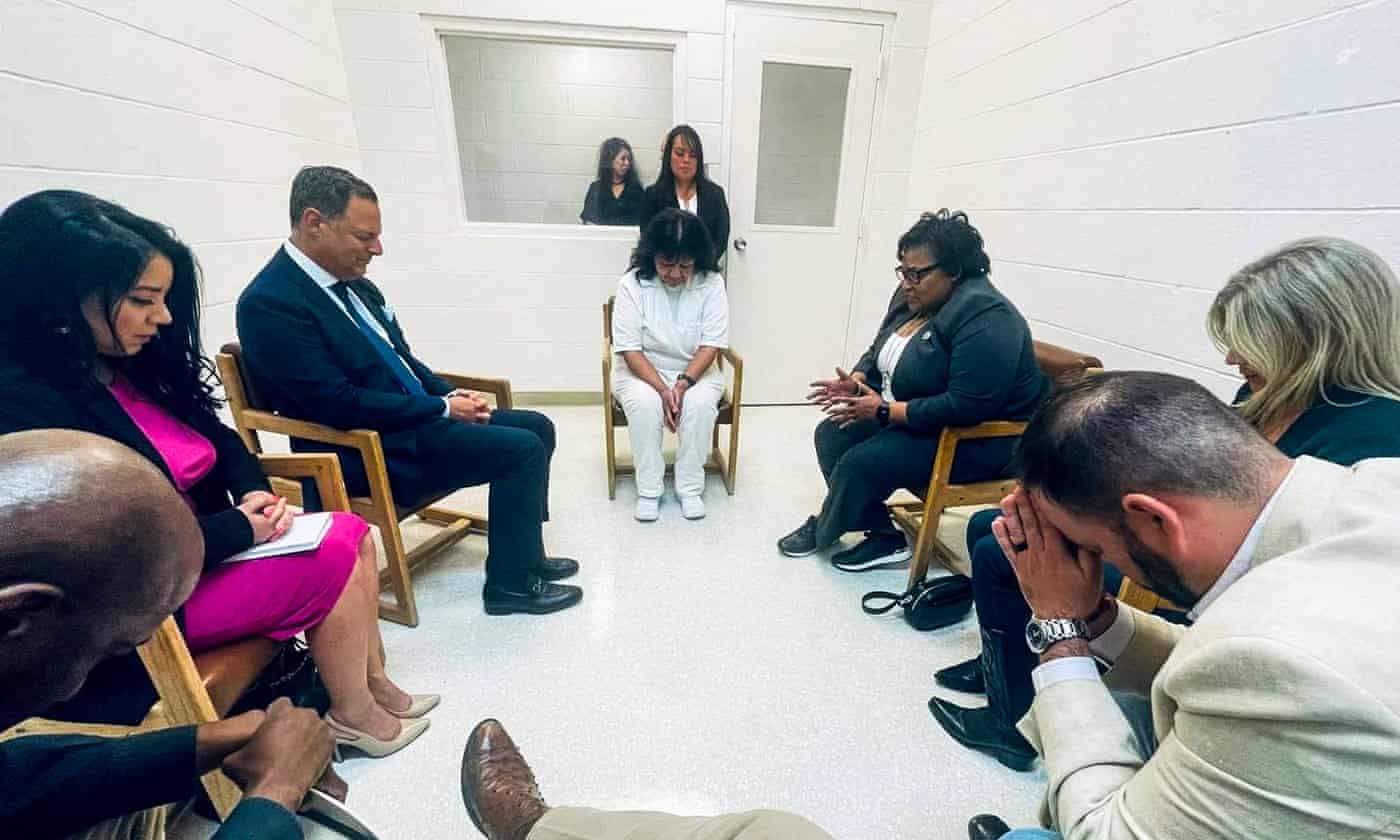 The Texas court of criminal appeals has issued a stay of execution for Melissa Lucio, the Mexican-American woman who was set to be judicially killed within 48 hours, ordering a lower court to consider new evidence of her innocence in the death of her two-year-old daughter Mariah.
The court issued its order on Monday as the final clock was ticking on Lucio's transfer to the death chamber. She would have been the first Hispanic woman executed by Texas.
As Wednesday's scheduled execution date grew closer, calls for a stay to give time for new scientific evidence of her innocence to be reviewed grew to fever pitch. The intensity of the outcry against her pending death rivaled that of the case of Troy Davis, the African American man executed by Georgia in 2011 despite serious doubts around his guilt.