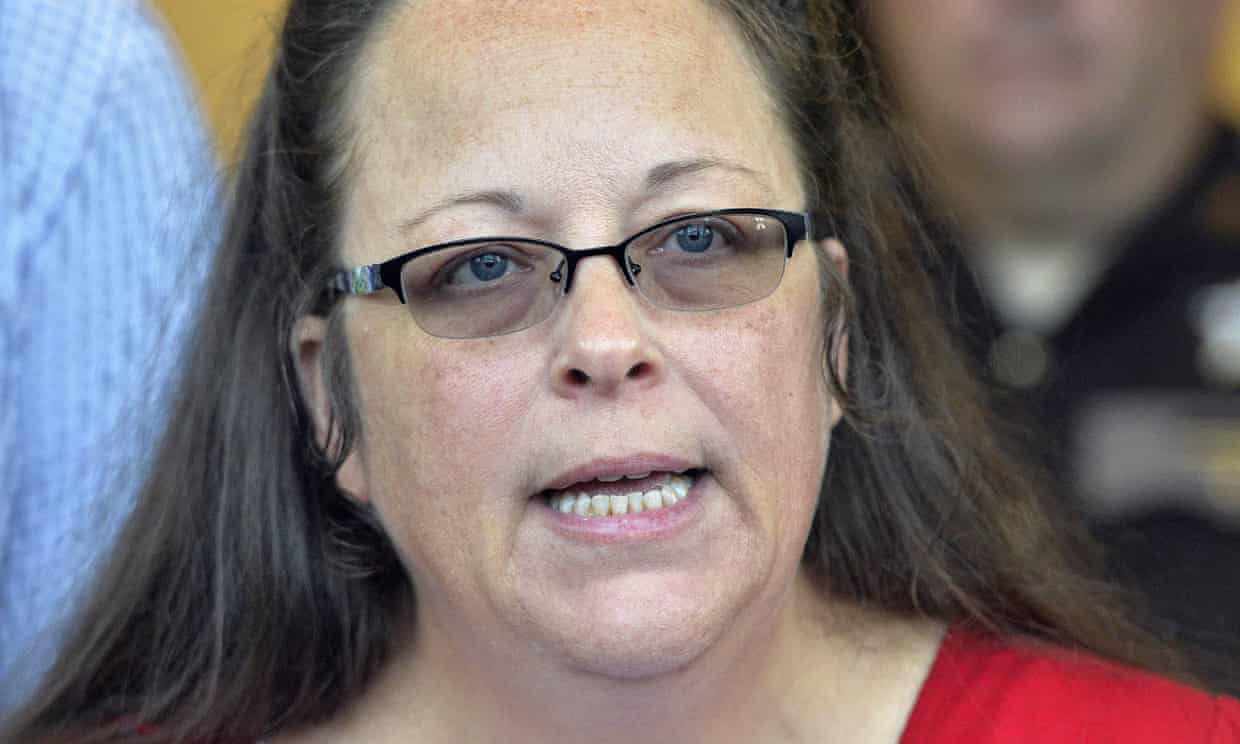 A former Kentucky county clerk is being ordered to pay $100,000 to a local couple who sued the clerk after she refused to issue marriage licenses to same-sex couples.
Kim Davis, the former clerk of Rowan county in eastern Kentucky, rose to national prominence for refusing to issue same-sex marriage licenses in 2015, arguing that such actions violated her religious beliefs that marriage is between a man and a woman.
Davis was briefly jailed on contempt of court charges for refusing to issue the licenses. She was later released when her staff issued the marriage certificates, but without her name on the form.
Last year, a federal judge ruled that Davis violated the constitutional rights of the two gay couples who sued her.