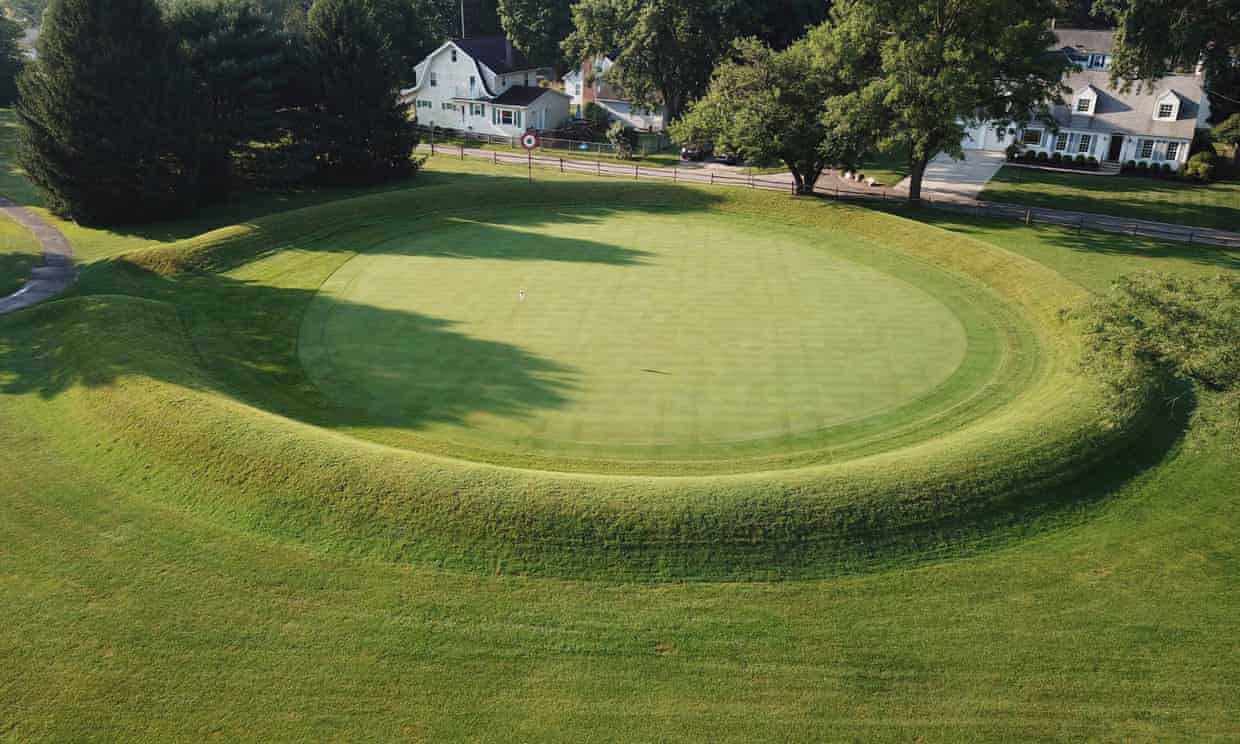 A network of Native American ceremonial and burial mounds in southern Ohio have been added to the list of world heritage sites of the United Nations Educational, Scientific and Cultural Organization (Unesco). The move places what the organization describes as "part cathedral, part cemetery and part astronomical observatory" on the same cultural plane as the Acropolis, Machu Picchu, the Taj Mahal, Stonehenge and the Great Wall of China.
The recognition of the Hopewell ceremonial earthworks was announced by Unesco's world heritage committee during a meeting in Saudi Arabia.
The US Department of the Interior had last year proposed adding the earthworks to the world heritage sites list after a lengthy campaign by Indigenous tribes – many with ancestral ties to the state – and preservationists.