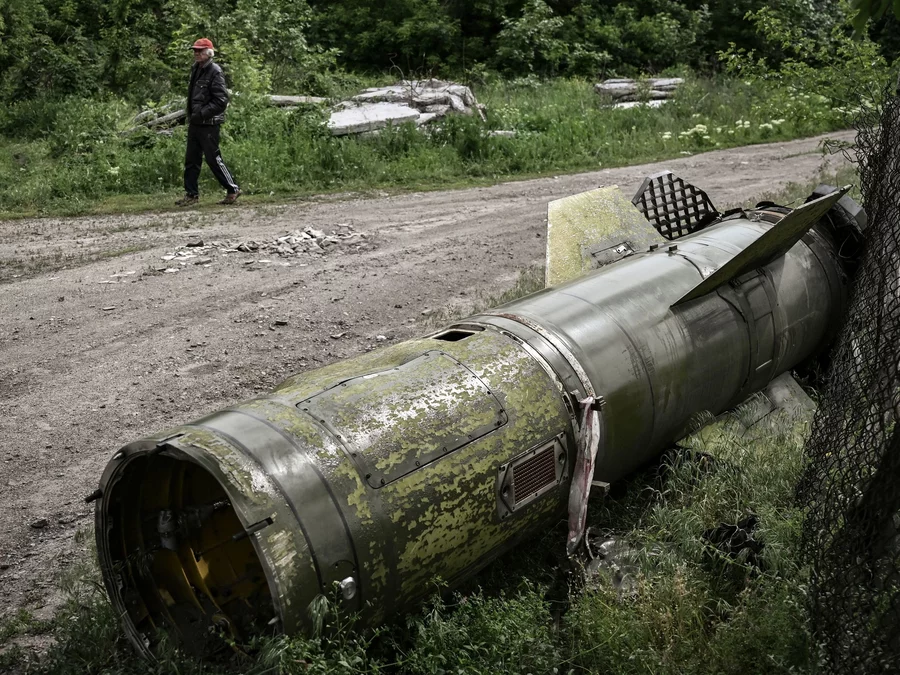 As Thursday draws to a close in Kyiv and in Moscow, here are the key developments of the day:
Russian President Vladimir Putin said Moscow would help efforts to overcome global food shortages in return for sanctions relief, according to a Kremlin readout from his phone call with Italian Prime Minister Mario Draghi. The British foreign minister swiftly responded that "Putin is trying to hold the world to ransom." Western powers accuse Russia of blocking key Ukrainian exports like wheat from access to ports currently under the control of Russia's Black Sea fleet. Yet Russian fertilizer and grain sales have also been snagged by sanctions — a contributing factor to rising world food prices.
Battling in eastern Ukraine remains an "active kinetic fight" — not a stalemate, a senior U.S. defense official said. Ukraine's deputy defense minister described the fighting as reaching a "maximum intensity." Russia continued to make incremental gains, sending smaller units to go after smaller towns in the east's Donbas region, according to the Pentagon. The U.S. official added that 85 howitzers were now in Ukraine and over 400 Ukrainian soldiers were trained to use them. In Ukraine's northeast, meanwhile, a governor said Russia was shelling and hitting civilians in Kharkiv.