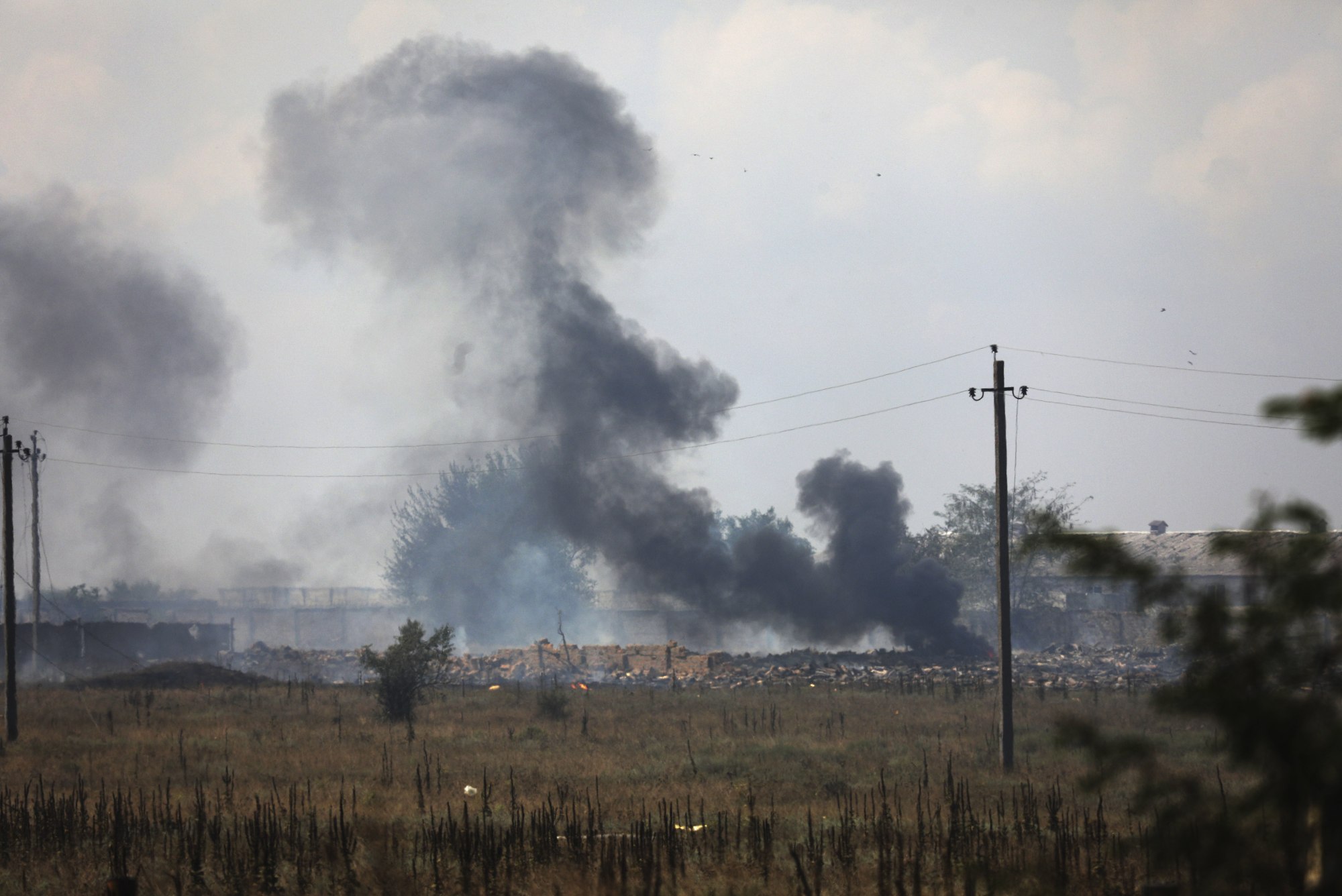 Crimea is now at the heart of what appears to be an audacious Ukrainian effort to target Russian supply lines and morale.
A series of blasts hit a Russian military depot in the annexed peninsula Tuesday — rocking the relaxed summer holiday destination for the second time in a week and suggesting a growing Ukrainian ability to strike deep behind enemy lines.
It's a significant development that could shift the dynamics of the war as it nears the six-month mark, and which defies warnings from Moscow against attacking a region that holds deep strategic and symbolic value for Russian President Vladimir Putin.
Russia said "sabotage" was behind the latest explosions, a shift from its rhetoric last week that an accidental detonation of munitions caused explosions that left severe destruction at an air base in western Crimea.