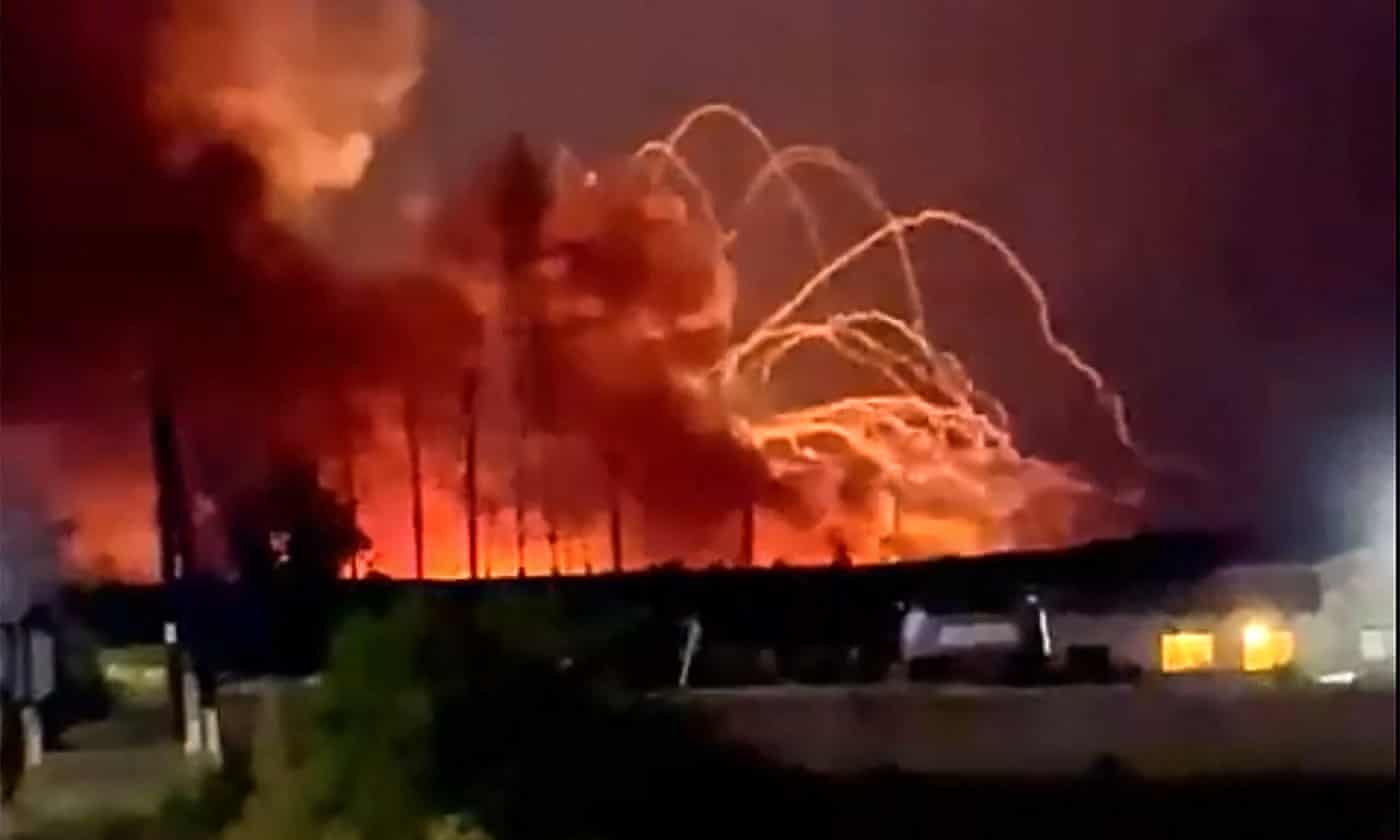 Fires and explosions have been reported at military targets inside Russia and Russian-occupied parts of Ukraine, in the latest of a string of apparent sabotage missions deep into Russian-held territory.
Two Russian villages were evacuated after a blaze at a munitions depot near the Ukrainian border in Belgorod province. "An ammunition depot caught fire near the village of Timonovo", less than 50km from the border, regional governor Vyacheslav Gladkov said in a statement, adding that no casualties were reported.
At least four explosions hit near the major Belbek airbase, north of Sevastopol in the occupied Crimean peninsula. The pro-Russia governor of Sevastopol, Mikhail Razvozhayev, said: "There is no damage. No one was hurt."
Air defences were also activated near Kerch, the city at the Crimean end of a bridge to mainland Russia, which is a strategically vital supply route that many in Ukraine would like to see destroyed. Local media said a Ukrainian drone was shot down.