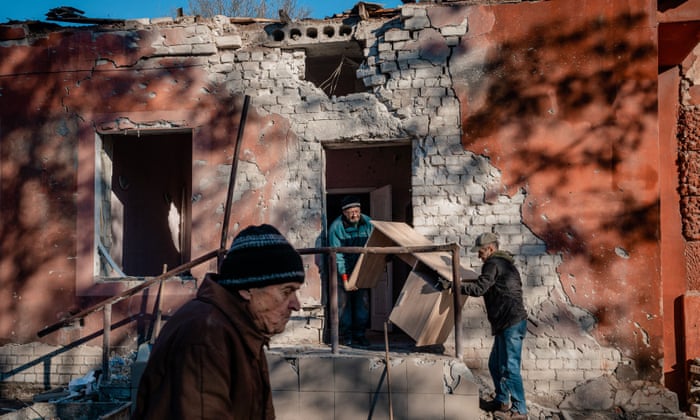 Russian forces are continuing their bombardment of the recently liberated city of Kherson, launching numerous strikes against the city on Tuesday and Wednesday that hit targets including the maternity ward of a hospital.
Thirty-three strikes were launched on Kherson in the 24 hours until Wednesday morning, according to the Ukrainian military's daily report.
President Volodymyr Zelenskiy's deputy chief of staff, Kyrylo Tymoshenko, wrote on Telegram that the maternity ward was among the locations hit. Two babies had been born on the ward on Tuesday before the attack, he said, and medical staff had been able to complete a caesarean section before evacuating to a shelter.
"Miraculously, no one was hurt," he wrote.
In a separate incident on Wednesday, three people including a 14-year-old girl were injured from shelling in the village of Kizomys, outside Kherson. All three were taken to hospital, authorities said.
Russian forces withdrew from Kherson last month after months of occupation. Ukraine's liberation of the city was met with jubilation, but Russia has since hit Kherson frequently with rockets and artillery.