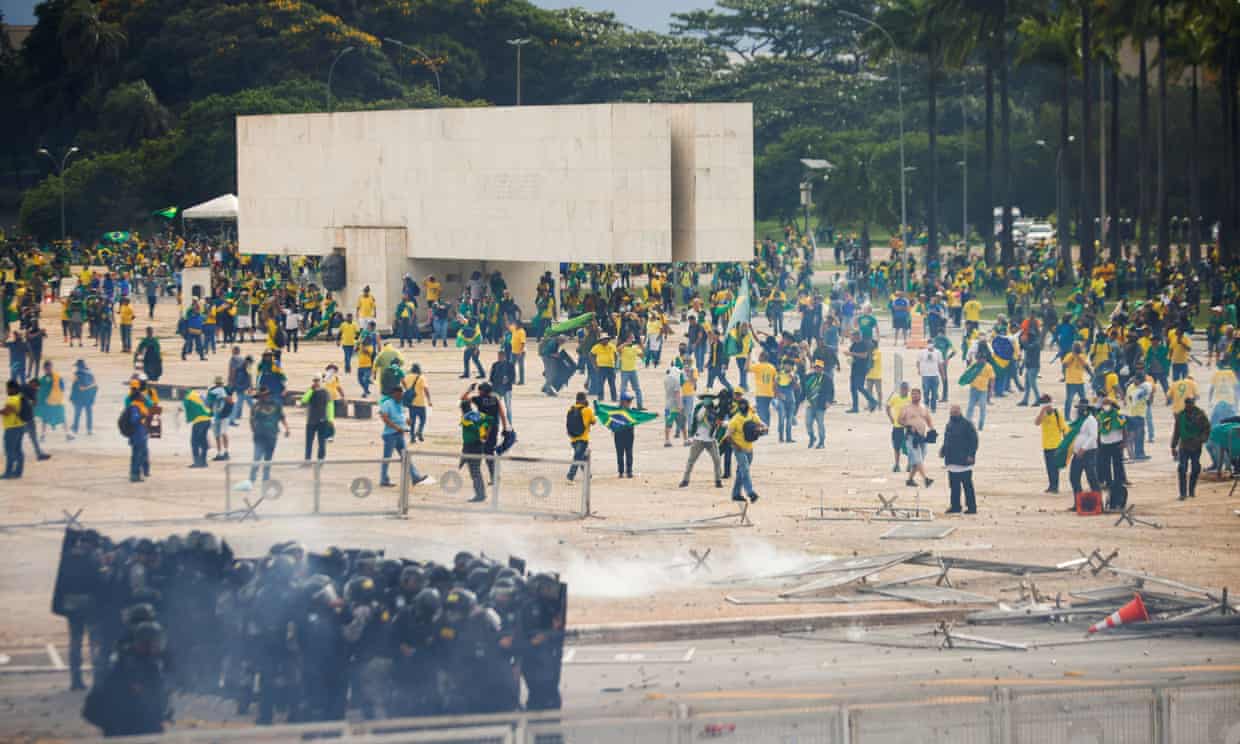 Far-right ex-president of Brazil, Jair Bolsonaro, has just tweeted condemning today's attacks, saying that he 'repudiate[s] the accusations, without evidence, attributed to me buy the current head of the executive of Brazil".
In a press conference on Sunday, Lula blamed Bolsonaro for the attacks.
Bolsonaro, an acolyte of Donald Trump's who has yet to concede defeat, has peddled the false claim that Brazil's electronic voting system was prone to fraud, spawning a violent movement of election deniers.
Bolsonaro, who has been seen in Florida in recent days, has barely spoken in public since losing the election.
TVNL Comment: They learn quickly from US insurrectionists.