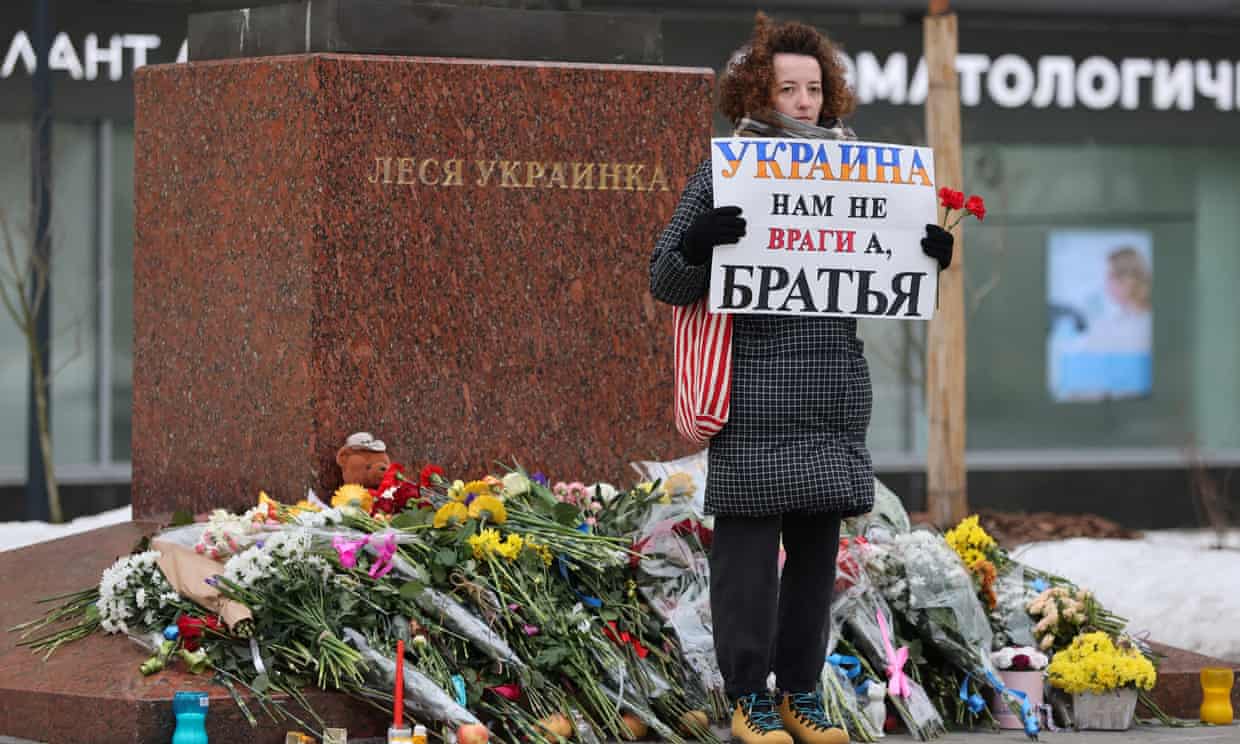 N
atalia Samsonova says she imagines the muffled screams of those trapped under the rubble, the fire and smell of smoke, the grief of the mother who lost her husband and infant child beneath the ruins of the building in Dnipro bombed by Russia. She imagines being unable to breathe.
That is why she is here, at a statue to the Ukrainian poet Lesya Ukrainka, a largely unknown monument tucked away among Moscow's brutalist apartment blocks that has hosted a furtive anti-war memorial at a time when few in Russia dare protest against the conflict.
"I don't know what else I can do … I wanted to show that not everyone is indifferent [to the war] and that some people still have a conscience," she says, her eyes filling with tears. It is the second time she has returned to place flowers at a makeshift memorial to victims of the strike on 14 January that killed 46 people and wounded more than 80. She passes it when she comes to visit her mother, who lives nearby.