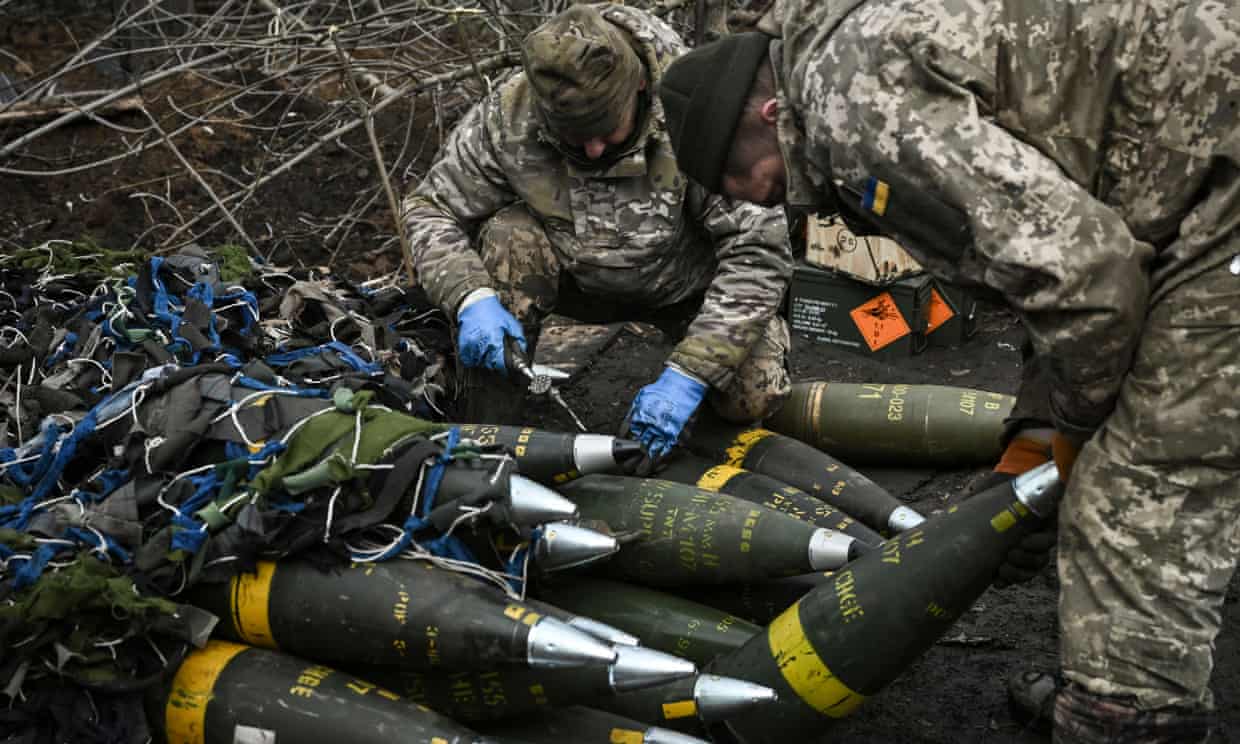 UK defence ministry calls Bakhmut a 'killing zone'; Russian shelling kills three Ukrainian civilians in Kherson, Ukrainian officials say; Russia lists World Wildlife Fund as a foreign agent
Bakhmut has become a "killing zone" that is probably highly challenging for Russia's Wagner mercenary forces trying to continue their assault westward, the UK Ministry of Defence has said. It said that over the past four days, Wagner group forces had taken control of most of eastern Bakhmut, while Ukrainian forces held its west and had demolished key bridges over the Bakhmutka river, "which now marks the frontline".

A Ukrainian military spokesman said on Saturday that more than 500 Russian troops were killed or wounded in a recent 24-hour period in Bakhmut. Serhiy Cherevaty said the Russians had launched 16 attacks in that time with 23 clashes taking place in Bakhmut. Yevgeny Prigozhin, head of the Russian paramilitary group Wagner, said on Saturday that his forces were close to the administrative centre of Bakhmut.

Three civilians were killed in Russian shelling of Kherson in southern Ukraine on Saturday, and another died in Donetsk, regional officials said. Reuters reported the governor of Kherson oblast, Oleksandr Prokudin, as saying three people, including an elderly woman, had also been wounded. President Volodymyr Zelenskiy said the three people killed in Kherson had gone to a store to buy groceries. "I would like to support all our cities and communities that are subjected to brutal terrorist attacks," he said in a regular evening video address.