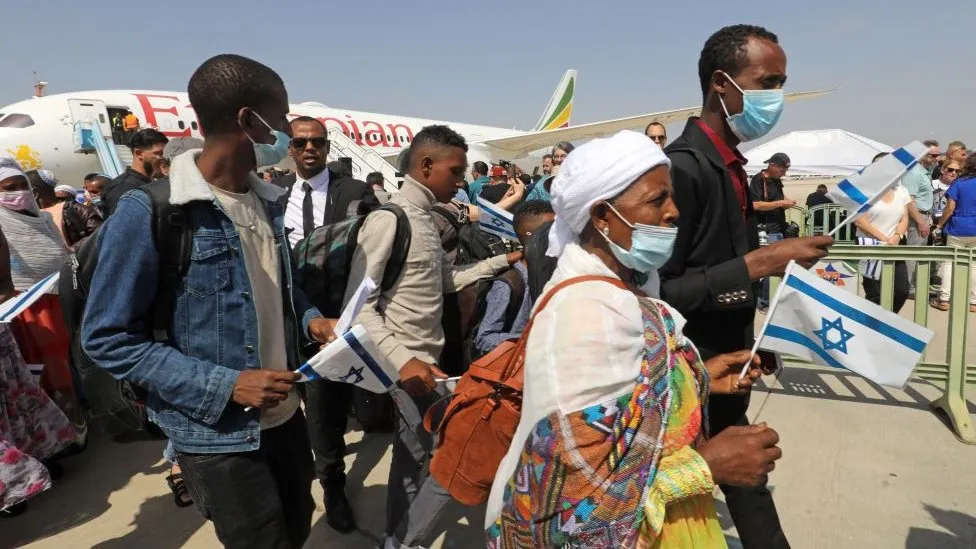 Israel's education minister has apologised to Ethiopian Israeli schoolgirls whose teachers mocked them in a WhatsApp group on a school trip.
The girls spotted the teachers messaging each other in a chat group they created called Black School Trip.
One of the girls filmed the chat over a teacher's shoulder, then shared it on social media, calling the teachers "a disgrace".
The teachers involved were suspended and the incident is being investigated.
There are about 150,000 citizens of Ethiopian origin in Israel, the first of whom arrived in sizeable numbers in a series of top secret Mossad-led operations in the 1980s.
The Ethiopian Jews' integration in Israel has been challenging, with the community suffering disproportionately high levels of unemployment and poverty as well as discrimination, although their situation has shown signs of improvement in recent years.