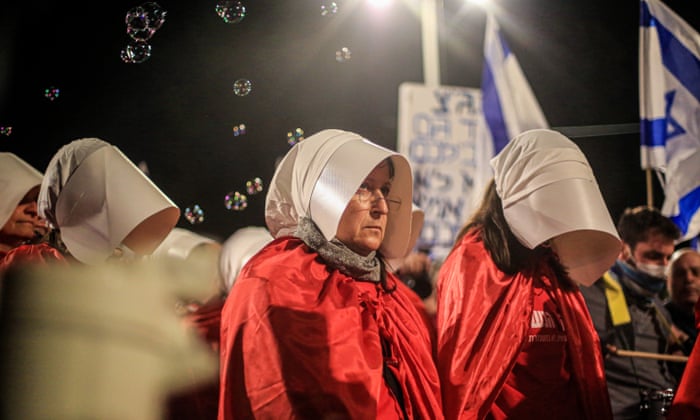 The Israeli president, Isaac Herzog, has announced alternative changes to the judiciary in response to a planned overhaul by Israel's far-right coalition that has triggered mass protests in recent weeks.
But the Israeli cabinet's secretary confirmed the coalition was not behind the president's proposal.
"Anyone who thinks that a real civil war, of human life, is a line that we will not reach has no idea," Herzog said during a televised evening address. "The abyss," he warned, "is within touching distance."
The drive by prime minister Benjamin Netanyahu's hard-right government to enact sweeping changes to Israel's courts has sparked domestic uproar and alarm among the country's western allies. If the initial proposal passed, it would mean greater government sway in selecting judges and limit the power of the supreme court to strike down legislation.