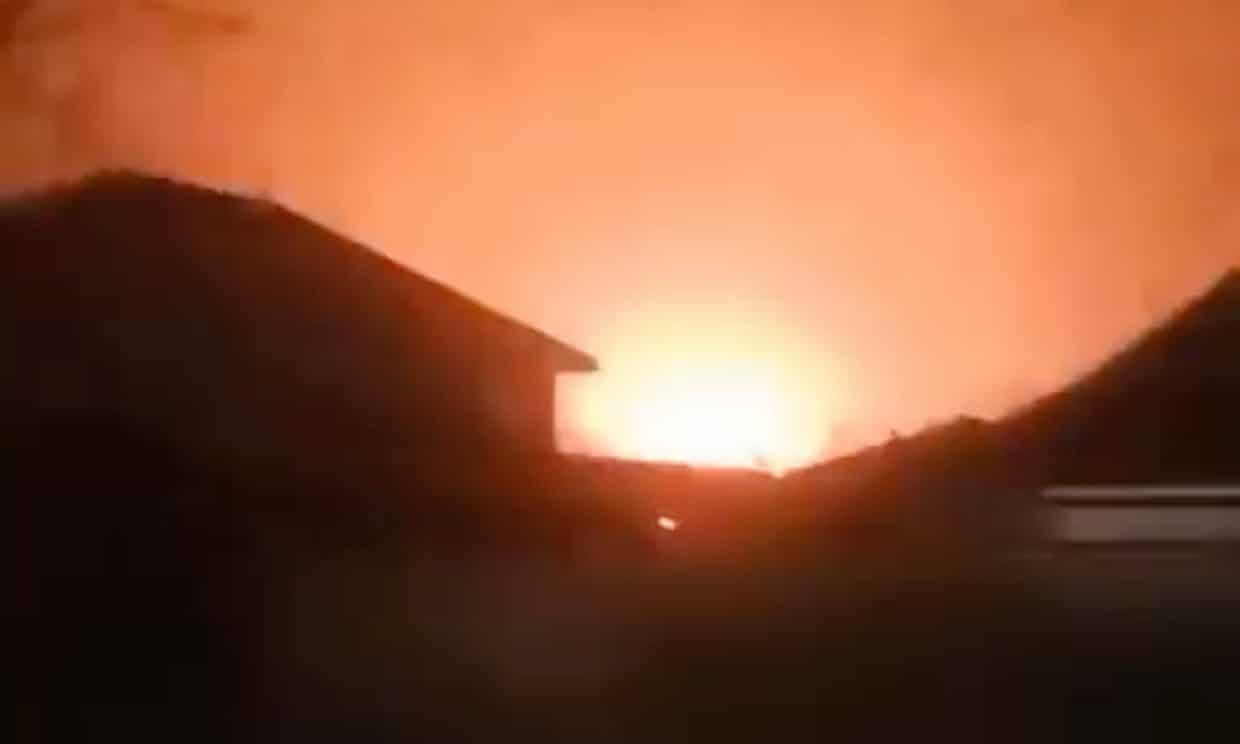 Ukraine's defence ministry has said an explosion in the Crimean city of Dzhankoi destroyed Russian cruise missiles intended for use by Moscow's Black Sea fleet.
Anton Gerashchenko, an adviser to Ukraine's interior ministry, circulated footage he said reportedly showed the train station area in the city. The footage showed a loud single fiery blast followed by a plume of smoke in the night sky. It was not possible to verify his claim.
The ministry's main intelligence directorate said on Monday: "An explosion in Dzhankoi city in the north of temporarily occupied Crimea destroyed Russian Kalibr-KN cruise missiles as they were being transported by rail." It did not claim responsibility.