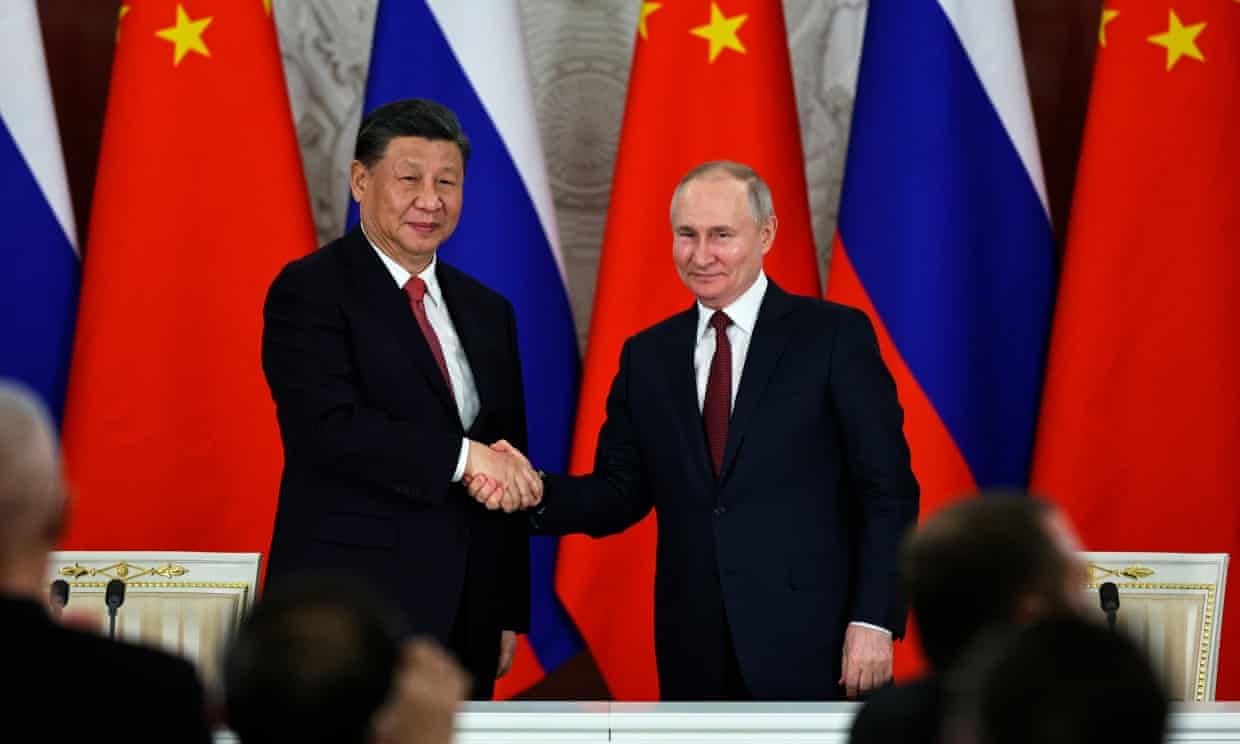 Vladimir Putin has welcomed China's proposals for peace in Ukraine at a joint press conference with Xi Jinping in Moscow – a plan the west has warned would allow the Kremlin to "freeze" its territorial gains in the country.
Speaking at the Kremlin during a joint news conference after the second day of talks with China's president, Xi Jinping, Putin said Beijing's peace plan "correlates to the point of view of the Russian Federation" and said that Ukraine's western allies so far have shown no interest in it.
China last month proposed a 12-point peace plan for dealing with the war. The paper largely reiterated Beijing's talking points on the Ukraine war, with calls for dialogue, respect for all countries' territorial sovereignty, and an end to economic sanctions. It urged all parties to avoid nuclear escalation but critically did not suggest Russia withdraw its forces.