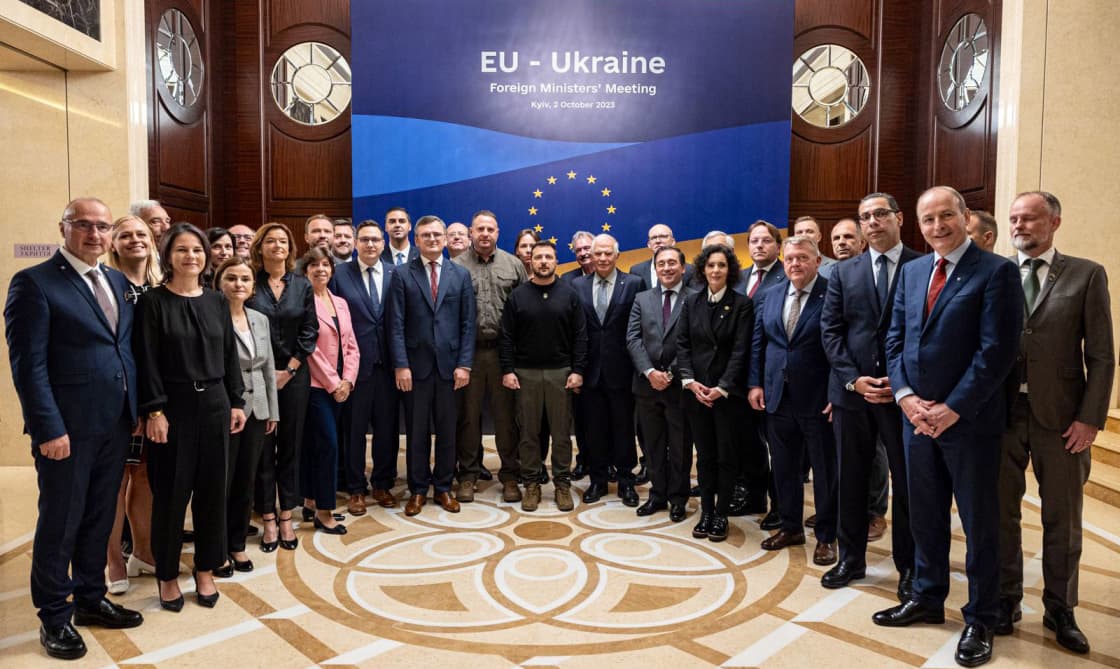 All 27 European Union foreign ministers descended on Kyiv on Monday in a historic show of support after the passage of a U.S. funding bill that included no new aid for Ukraine and left future support for the war with Russia in the balance.
The E.U.'s top diplomat, Josep Borrell, sought to emphasize the importance of the first meeting of foreign ministers held outside the bloc.
"This joint meeting of European Union foreign ministers with Ukraine in Kyiv should be understood as a clear commitment of the European Union to Ukraine and its continuous support in all dimensions — support for the military, support for a just peace, accountability and working for the membership path," he told reporters after the meeting.