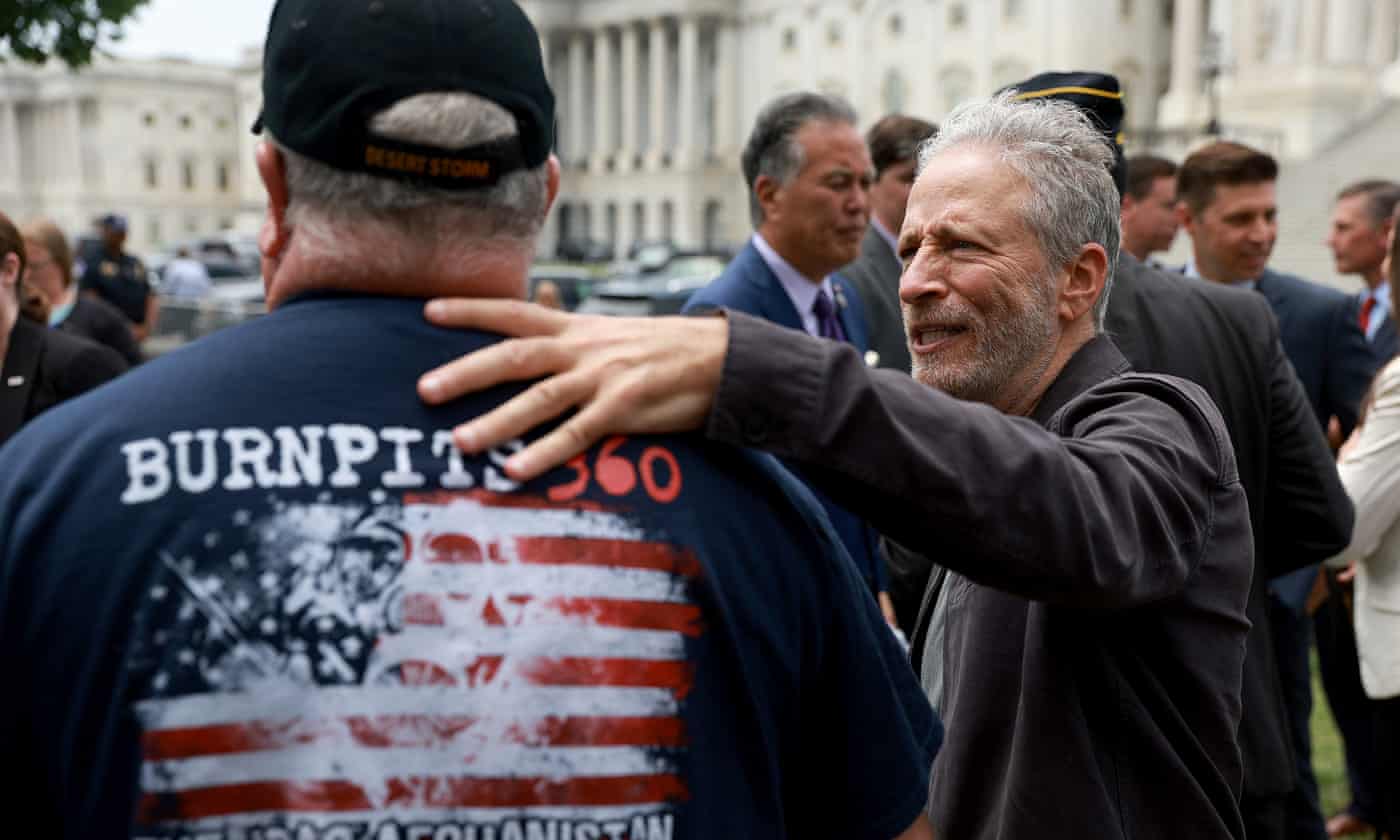 The comedian Jon Stewart ripped into Republican senators on Wednesday,
after they abruptly halted
a bipartisan bill that would expand healthcare access for military veterans exposed to toxic burn pits.
The former host of the Daily Show, who now hosts The Problem with Jon Stewart on Apple TV+, has lobbied for the bill.
He called those who switched their votes "stab-vets-in-the-back senators".
He added: "PS: fuck the Republican caucus and their empty promise to our veterans."
The measure, called the Honoring our Pact Act, would make it easier for veterans to access military care related to exposure to Agent Orange in Vietnam and toxins from pits used to burn military waste in Iraq and Afghanistan.