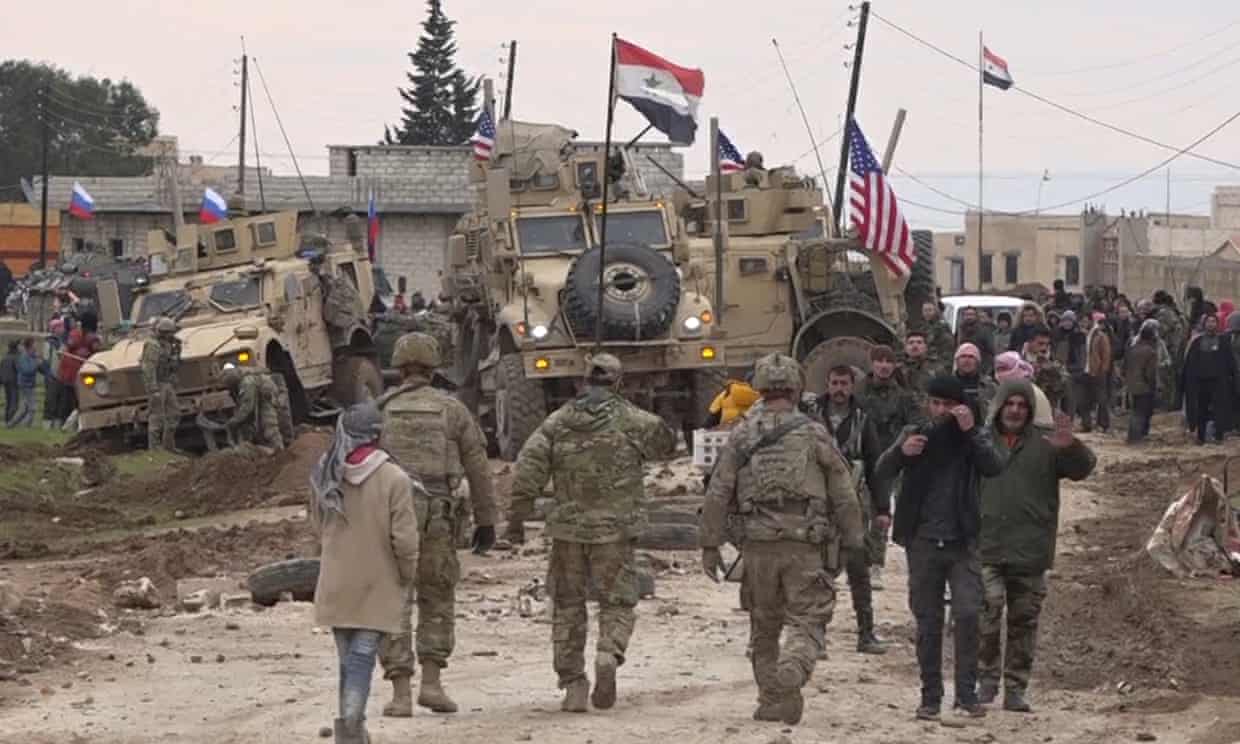 One man was killed when US troops in north-east Syria returned fire after their convoy came under attack near a checkpoint manned by forces loyal to Bashar al-Assad on Wednesday.
At one point in the standoff, a Russian army convoy also arrived at the scene in an apparent attempt to mediate the rare confrontation involving US and Syrian fighters.
A Pentagon spokesman said US-led coalition forces were conducting a patrol near the town of Qamishli when they encountered a checkpoint occupied by pro-government forces.