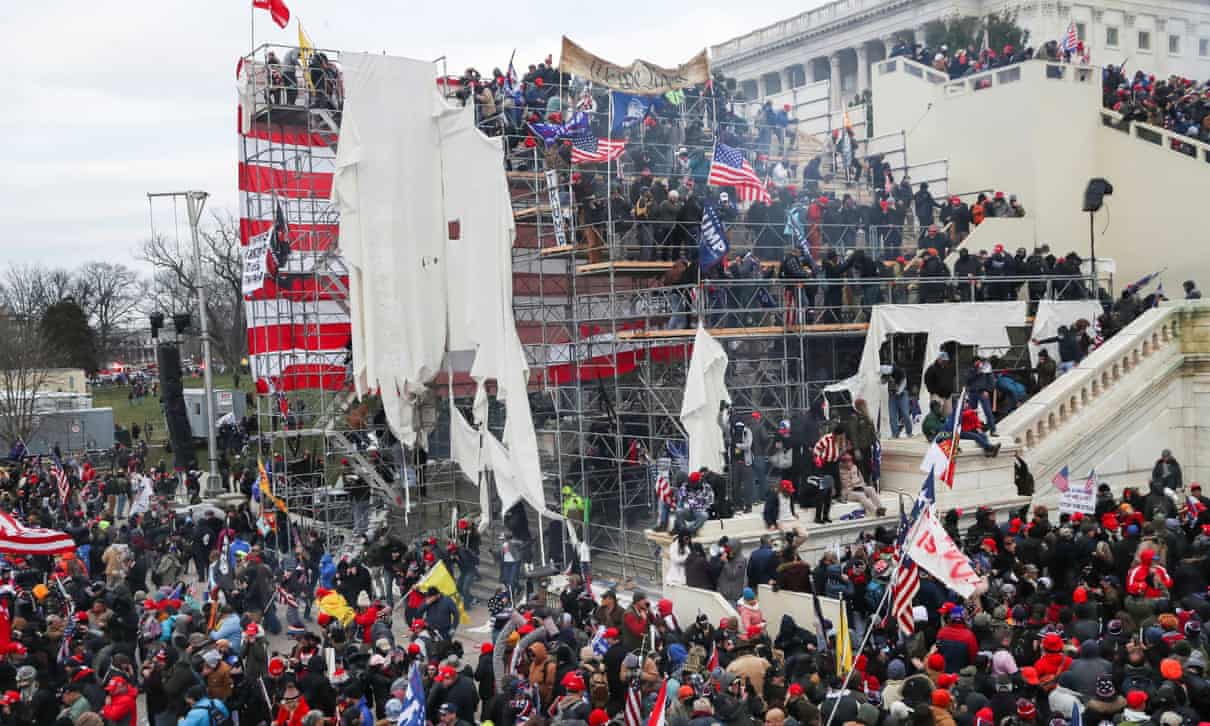 Former Trump administration officials can testify to Congress about Donald Trump's role in the deadly January attack on the Capitol and his efforts to subvert the results of the 2020 election, the justice department (DoJ) has said in a letter obtained by the Guardian.
The move by the justice department to decline to assert executive privilege for Trump's acting attorney general, Jeffrey Rosen, clears the path for other top former officials to also testify to congressional committees investigating the Capitol attack without fear of repercussions.
The justice department authorised witnesses to appear specifically before the two committees. But a DoJ official, speaking on the condition of anonymity to discuss sensitive matters, said they expected that approval to extend to the 6 January select committee that began proceedings on Tuesday.