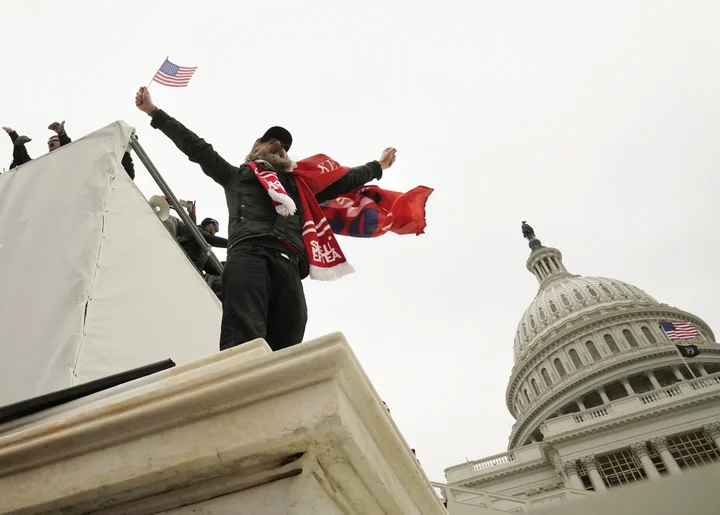 The FBI has identified one of the most wanted perpetrators of the Jan. 6 Capitol riot, a man who took on a leadership role after storming the building while wearing a limited edition scarf from a city in Sweden.
The man has been referred to as "Swedish Scarf" by online investigators in the "Sedition Hunters" community who have been identifying participants in the Jan. 6 riot. The unique scarf was one of less than 1,000 given to former residents of the town of Skellefteå, Sweden, back in 2017, and the mystery of the man's identity has drawn international attention.
His name isn't public yet, but he's part of an indictment against Danny Rodriguez ― the Trump fanatic who electroshocked Officer Mike Fanone ― and against Ed Badalian, a Trump supporter who went by "Trump Ed" online and was arrested earlier this month.