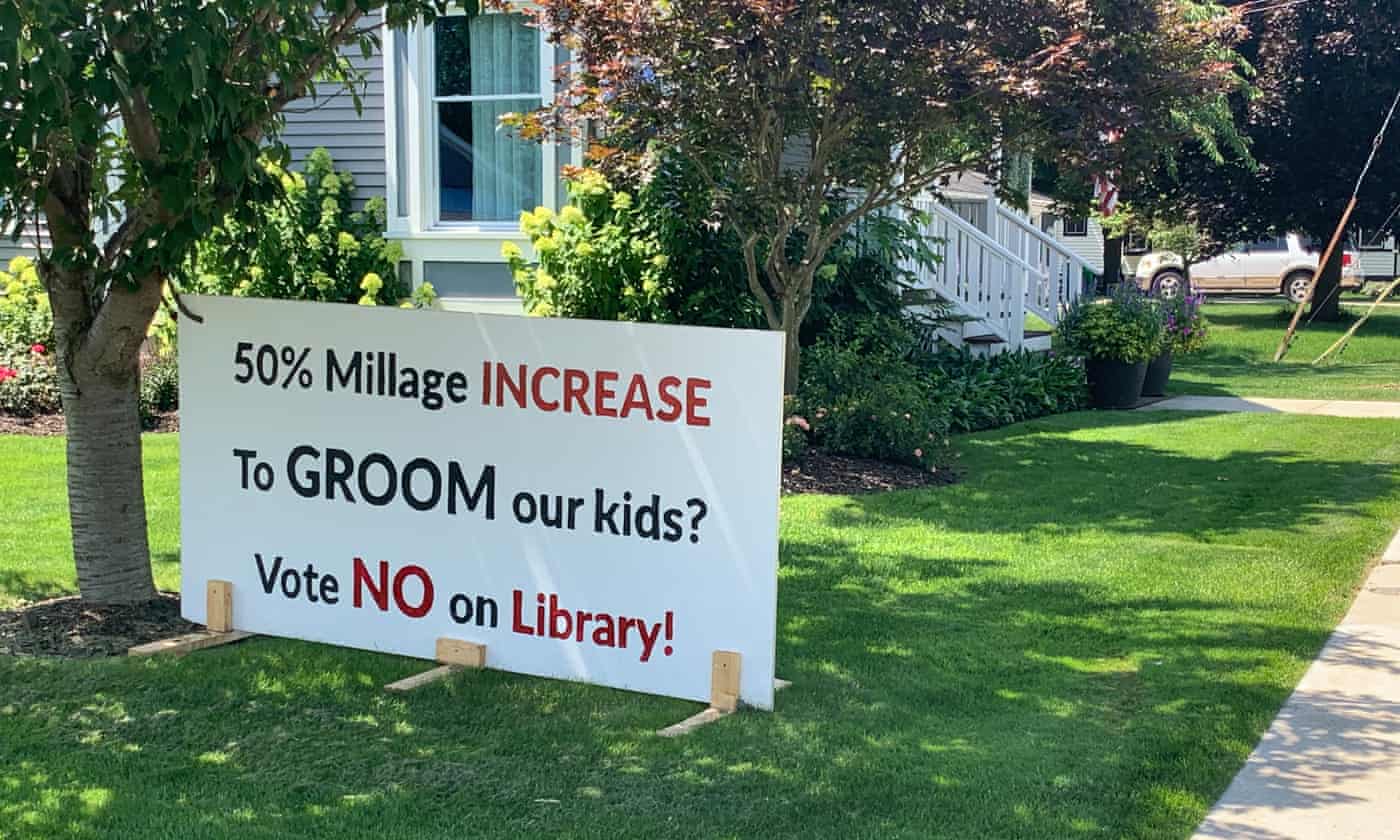 A small-town library is at risk of shutting down after residents of Jamestown, Michigan, voted to defund it rather than tolerate certain LGBTQ+-themed books.
Residents voted on Tuesday to block a renewal of funds tied to property taxes, Bridge Michigan reported.
The vote leaves the library with funds through the first quarter of next year. Once a reserve fund is used up, it would be forced to close, Larry Walton, the library board's president, told Bridge Michigan – harming not just readers but the community at large. Beyond books, residents visit the library for its wifi, he said, and it houses the very room where the vote took place.
"Our libraries are places to read, places to gather, places to socialize, places to study, places to learn. I mean, they're the heart of every community," Deborah Mikula, executive director of the Michigan Library Association, told the Guardian. "So how can you lose that?"
TVNL Comment: It starts with banning the books.  Wake up, America!