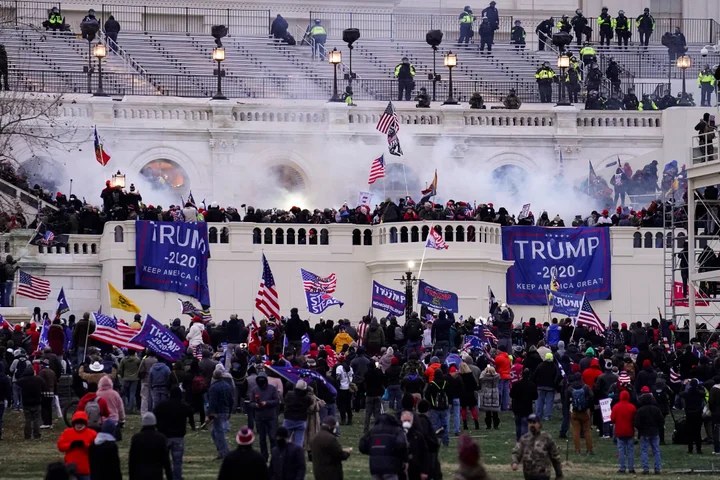 A Virginia man who assaulted police with a stolen baton and used a flashing strobe light to disorient officers trying to defend the U.S. Capitol on Jan. 6, 2021 was sentenced Tuesday to more than four years in prison.
Geoffrey Sills of Mechanicsville, Virginia, was convicted of assault with a dangerous weapon, obstruction of Congress and robbery for his role in the violence at the Capitol's Lower West Terrace tunnel, where police were beaten and crushed as as they tried to beat back the angry mob of President Donald Trump supporters.
The 31-year-old has already served a year and a half behind bars since his June 2021 arrest.
In a separate case on Tuesday, a judge declared a mistrial after jurors failed to reach an agreement on whether a man described as the Oath Keepers "operations leader" for Jan. 6 was guilty of obstruction. Michael Greene was acquitted of all other felony charges on Monday, but convicted of a misdemeanor offense. Greene is the only defendant in three trials involving more than a dozen members and associates of the far-right extremist group to not be convicted of a felony charge.