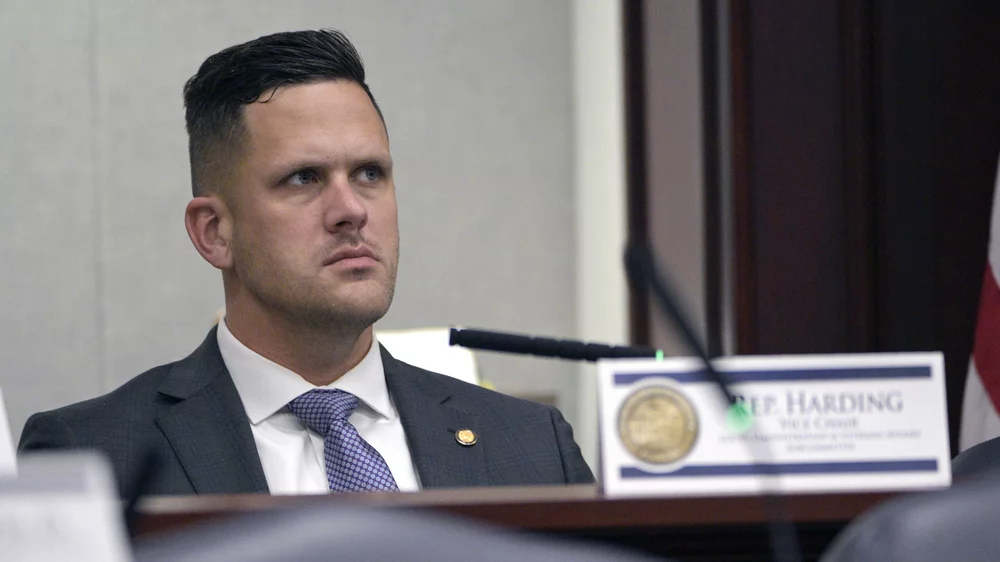 A former Florida lawmaker who sponsored a bill dubbed the "Don't Say Gay" law by critics has pleaded guilty to fraudulently obtaining COVID-19 relief funds.
Joseph Harding entered a guilty plea on Tuesday in federal court in the Northern District of Florida to one count of wire fraud, one count of money laundering and one count of making false statements, according to court records.
Harding faces up to 35 years in prison, including a maximum of 20 years on the wire fraud charge. A sentencing hearing is scheduled for July 25 at the federal courthouse in Gainesville.
The former Republican lawmaker shot to notoriety last year as one of the sponsors of a controversial Florida law that outlawed the discussion of sexuality and gender in public school classrooms from kindergarten through grade 3.