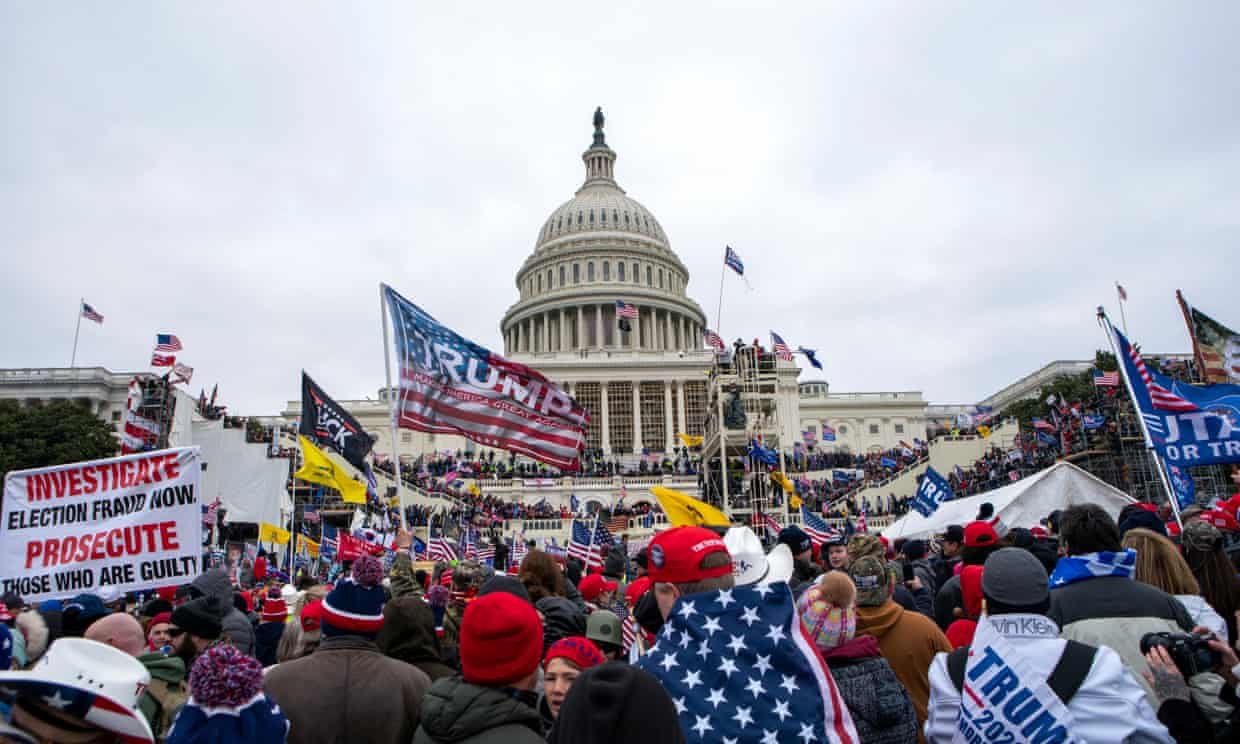 Ray Epps – a Donald Trump supporter, Oath Keepers militia member and January 6 participant who became the subject of rightwing conspiracy theories about the attack on Congress – has been charged with one criminal count related to the riot.
In a court filing in US district court in Washington DC, dated Monday, federal prosecutors charged Epps with disorderly or disruptive conduct in a restricted building or grounds.
The charge can carry a sentence of up to 10 years.
A former US marine from Arizona, Epps went to Washington in January 2021 to join protesters seeking to block Joe Biden's victory over Trump in the presidential election the previous November.