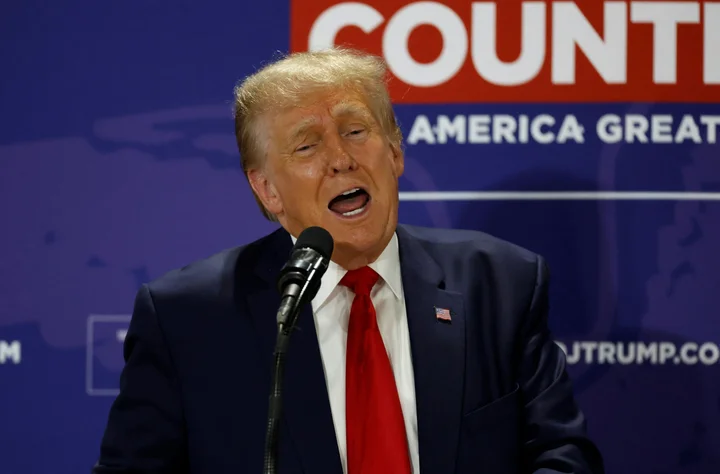 Coup-attempting former President
Donald Trump
demanded that House
Republicans
use the looming threat of a government shutdown to "defund" the federal criminal prosecutions against him.
"Republicans in Congress can and must defund all aspects of Crooked Joe Biden's weaponized Government that refuses to close the Border, and treats half the Country as Enemies of the State," Trump wrote on his Truth Social media platform late Wednesday. "This is also the last chance to defund these political prosecutions against me and other Patriots."
While Trump did not use the word "shutdown" in his post, he did call the coming end of the budget year on Sept. 30 "a very important deadline."
The House has the power, at any time, to pass a bill that would remove funding for the special counsel investigating Trump, but has failed to even consider such a measure. A failure by Congress to pass an appropriations bill by the end of the month will lead to a partial overnment shutdown, including the possible furlough of federal workers.