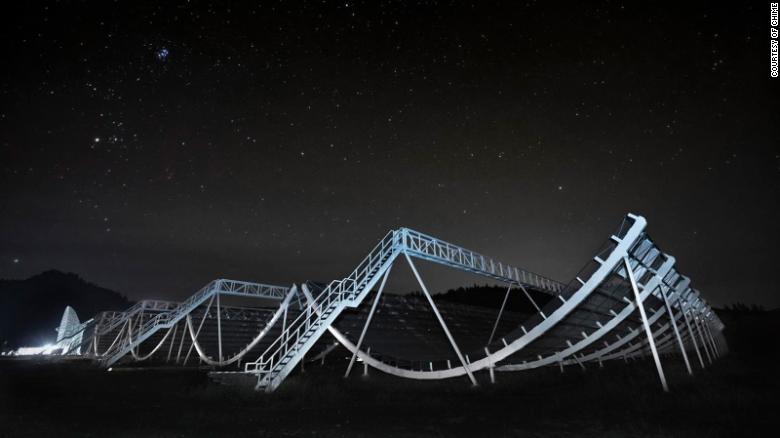 Hundreds of mysterious fast radio bursts have been detected in space thanks to a Canadian telescope and an international group of researchers.
The origins of these bright, millisecond-long flashes of light are unknown because the bursts, or FRBs, are unpredictable and vanish quickly. Scientists first observed them in 2007. In the decade following, they only observed about 140 bursts across the universe.
"The thing about FRBs is that they are really hard to catch," said Kiyoshi Masui, assistant professor of physics at MIT and member of the university's Kavli Institute for Astrophysics and Space Research. "You have to have your radio telescope pointed at just the right place at just the right time and you can't predict where or when that will be."
Most radio telescopes only see a patch of sky the size of the moon at a given time, meaning the vast majority of FRBs go unseen, Masui said.