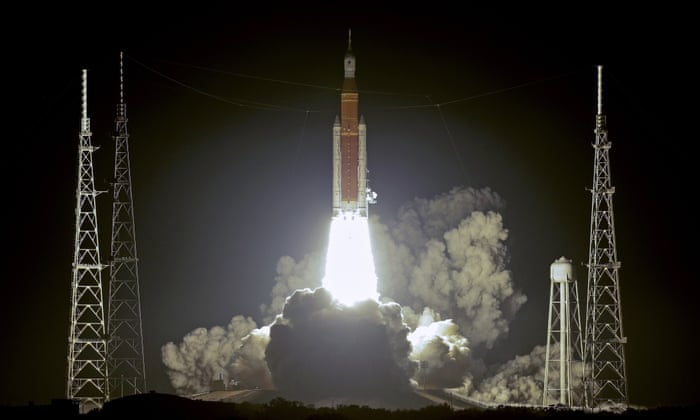 Two hurricanes, two months and a number of technical fixes since previous launch attempts were thwarted, and Nasa's Artemis 1, the most powerful space rocket in history, is finally on course for the moon after lifting off from Florida early on Wednesday.
The spacecraft, comprising the mighty Space Launch System (SLS) rocket and pioneering Orion capsule, lit the night sky as it rose from its Cape Canaveral launchpad at 1.47am ET. The 25-day, 1.3m-mile journey to the moon and back is Nasa's first crew-capable deep-space mission for half a century.
"On behalf of all the men and women across our great nation who have worked to bring this hardware together to make this day possible, and for the Artemis generation, this is for you," the launch director, Charlie Blackwell-Thompson, said shortly after liftoff.