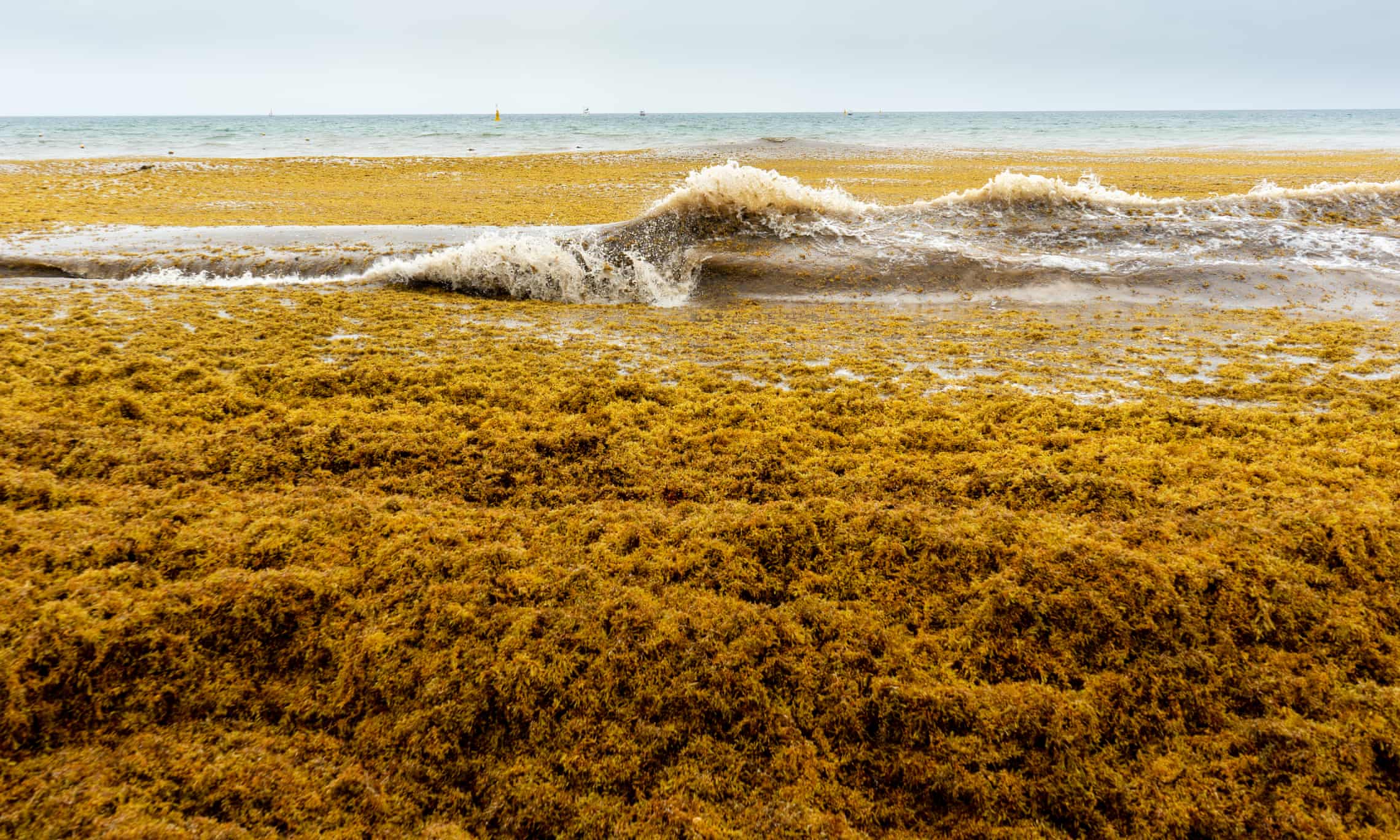 eaweed has been having a moment. Eco-influencers and columnists rave about its benefits, in everything from beauty products to biofuels. Jamie Oliver has embraced it as a recipe ingredient; Victoria Beckham uses it to keep off the pounds. And they're right: seaweed is packed with nutrition, it sucks up carbon and is an amazingly versatile addition to the green economy.
But one type of seaweed is not a benign force. Vast fields of sargassum, a brown seaweed, have bloomed in the Atlantic Ocean. Fed by human activity such as intensive soya farming in the Congo, the Amazon and the Mississippi, which dumps nitrogen and phosphorus into the ocean, the sargassum explosion is by far the biggest seaweed bloom on the planet. The Great Atlantic Sargassum Belt, as it's known, is visible from space, stretching like a sea monster across the ocean, with its nose in the Gulf of Mexico and its tail in the mouth of the Congo.
"I think I've replaced my climate change anxiety with sargassum anxiety," says Patricia Estridge, CEO of Seaweed Generation, a UK startup working to make seaweed commercially viable.