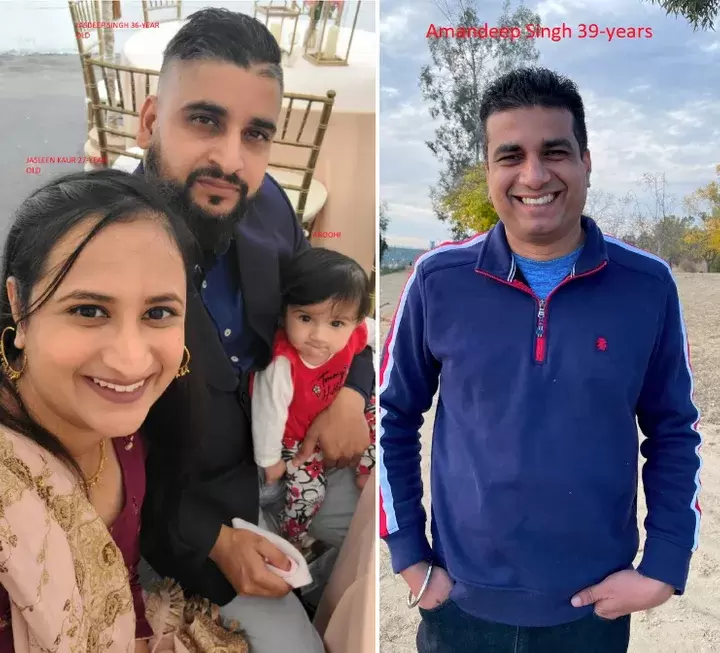 All four family members who were kidnapped from a California business on Monday have been found dead in a farm area, the Merced County sheriff said Wednesday night.
A farmworker came across the bodies of 8-month-old Arrohi Dheri; her mother, Jasleen Kaur, 27; father Jasdeep Singh, 36; and uncle Amandeep Singh, 39; in a Merced County orchard, according to Sheriff Vern Warnke.
"It's horribly, horribly senseless," Warnke said. The bodies were all found in the same area, he said.
The California Department of Justice's crime lab is expected to process the scene with investigators. The sheriff said authorities don't yet know the motive.
Warnke said he'd been able to speak to the suspect, who is in custody after apparently trying to take his own life, but the sheriff did not share any details.
TVNL Comment:  This is so horrible and so sad.  There is something terribly wrong with our society and our world.  Our hearts go out to the family and friends of this ill-fated family.