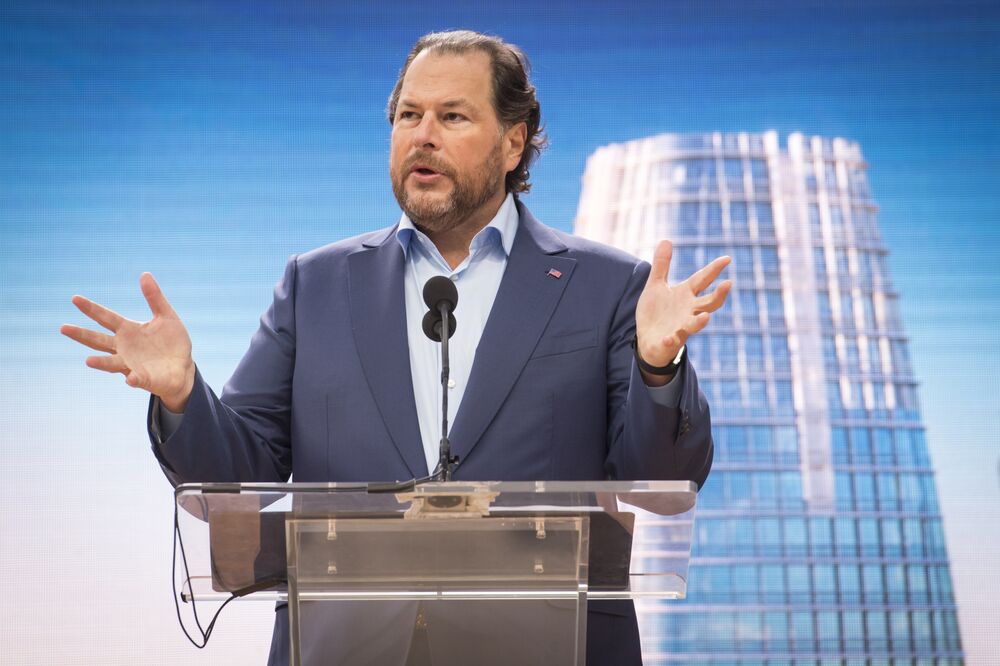 Salesforce.com Inc.
founder Marc Benioff and his wife Lynne agreed to acquire Time magazine from Meredith Corp. for $190 million in cash, joining Jeff Bezos among tech billionaires buying venerable print publications.
The move thrusts the brash 53-year-old entrepreneur, who helped lead the shift of software to an on-demand model, into a new role: media baron.
It's a transaction reminiscent of Bezos's $250 million acquisition of the Washington Post in 2013. That purchase brought Bezos a Pulitzer Prize-winning, 140-year-old newspaper but also put him in the cross hairs of President Donald Trump, who has called the Post an "expensive lobbyist" for Amazon.com Inc.