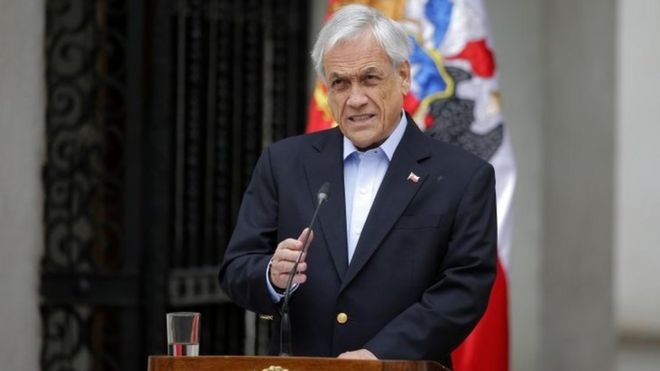 Chile has pulled out of hosting two major international summits, including a UN climate change conference, as anti-government protests continue.
President Sebastián Piñera said the decision "caused him a lot of pain" but his government needed "to prioritise re-establishing public order".
The COP25 climate summit was scheduled for December, while the Apec trade summit was due next month.
The UN said it was now "exploring alternative hosting options".
Chile's decision comes amid global climate protests, including a week of strikes led by environmental activist Greta Thunberg last month.