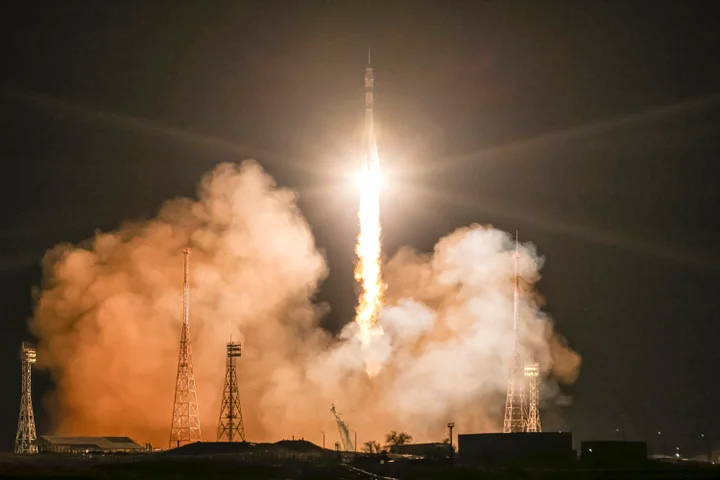 Russia launched a rescue ship on Friday for two cosmonauts and a NASA astronaut whose original ride home sprang a dangerous leak while parked at the International Space Station.
The new, empty Soyuz capsule should arrive at the orbiting lab on Sunday.
The capsule leak in December was blamed on a micrometeorite that punctured an external radiator, draining it of coolant. The same thing appeared to happen again earlier this month, this time on a docked Russian cargo ship. Camera views showed a small hole in each spacecraft.
The Russian Space Agency delayed the launch of the replacement Soyuz, looking for any manufacturing defects. No issues were found, and the agency proceeded with Friday's predawn launch from Kazakhstan of the capsule with bundles of supplies strapped into the three seats.