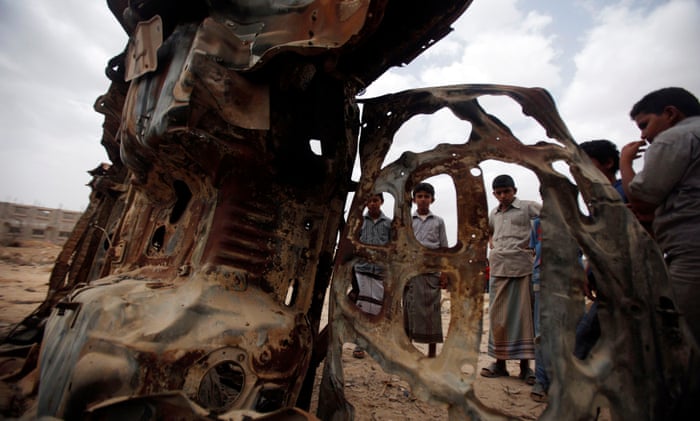 Four former US air force service members, with more than 20 years of experience between them operating military drones, have written an open letter to Barack Obama warning that the program of targeted killings by unmanned aircraft has become a major driving force for Isis and other terrorist groups.

The group of servicemen have issued an impassioned plea to the Obama administration, calling for a rethink of a military tactic that they say has "fueled the feelings of hatred that ignited terrorism and groups like Isis, while also serving as a fundamental recruitment tool similar to Guantánamo Bay".
In particular, they argue, the killing of innocent civilians in drone airstrikes has acted as one of the most "devastating driving forces for terrorism and destabilization around the world".
The letter, addressed to Obama, defense secretary Ashton Carter and CIA chief John Brennan, links the signatories' anxieties directly to last Friday's terror attacks in Paris. They imply that the abuse of the drone program is causally connected to the outrages.