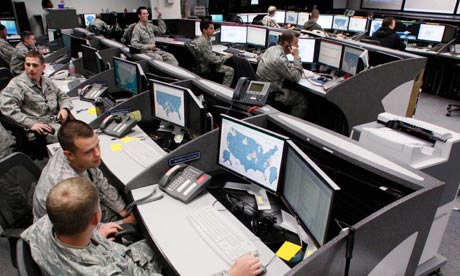 Successive US presidents, including Barack Obama, have abused the system for handling classified information to expand their executive powers, the former senior official who oversaw state secrecy under George W Bush has claimed.

William Leonard, who was entrusted with ensuring proper treatment of state secrets by government agencies in the immediate aftermath of the 9/11 terrorist attacks, said that over the past decade both the Obama and the previous Bush administrations had manipulated their classification authority to create new executive powers without congressional oversight or judicial review.
Leonard, the former head of the Information Security Oversight Office from 2002 to 2007, said that what was at stake was "the abuse of the very form of government we are operating under, as unilateral executive powers go unchallenged."

He said: "Governments have decided under the cloak of secrecy to unleash the brutality of violence in our name and that of our fellow citizens. So extra judicial kidnapping becomes 'rendition', torture becomes 'enhanced interrogation', detainees are held on information that barely qualifies as hearsay, and assassination becomes 'targeted killing'."