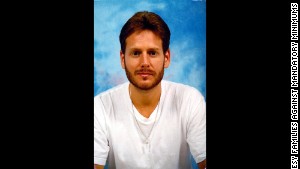 "I did not really realize I was getting life until the date of sentencing. When my attorney told me, I told him that I wanted to take back my guilty plea... they denied me."

Timothy Tyler says his life ended when he was 23-years-old. That was two decades ago, when he was arrested and later sentenced to a mandatory double-life term in prison without the possibility of parole for conspiracy to possess LSD with intent to distribute. A self-described "Deadhead," Tyler was busted after mailing five grams of the hallucinogenic drug to a friend who was working as an informant for the federal government.


He's had more than 20 years to fixate on that moment, years of "what ifs" and "whys." More than 20 years of feeling like he died, until now.
Though the Obama administration has been campaigning for prison reform for some time, it has recently begun to take concrete steps to alleviate overcrowded federal prisons that are flooded with non-violent offenders.

The Justice Department announced changes to its clemency criteria this week, a move that will likely lead to a wave of sentence commutation requests being sent to President Barack Obama by thousands of prisoners who've been convicted of non-violent drug crimes.