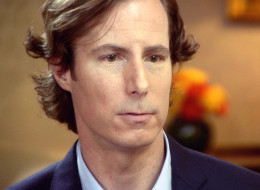 Andrew Madoff, the son of convicted fraudster Bernard Madoff, died on Wednesday from cancer, his lawyer said. He was 48.

"Andrew Madoff has lost his courageous battle against mantle cell lymphoma," lawyer Martin Flumenbaum said in a statement. "He died peacefully at Memorial Sloan Kettering Cancer Center on September 3, 2014, surrounded by his loving family."
Bernard Madoff is serving a 150-year prison sentence after pleading guilty to operating a massive Ponzi scheme estimated to have cost investors $17 billion in lost principal. His other son, Mark Madoff, committed suicide in 2010 on the second anniversary of his father's arrest.

Both Madoff sons denied knowing about the fraud and were never criminally charged in connection with the scheme. They turned their father in to authorities in December 2008, saying he had confessed to them.