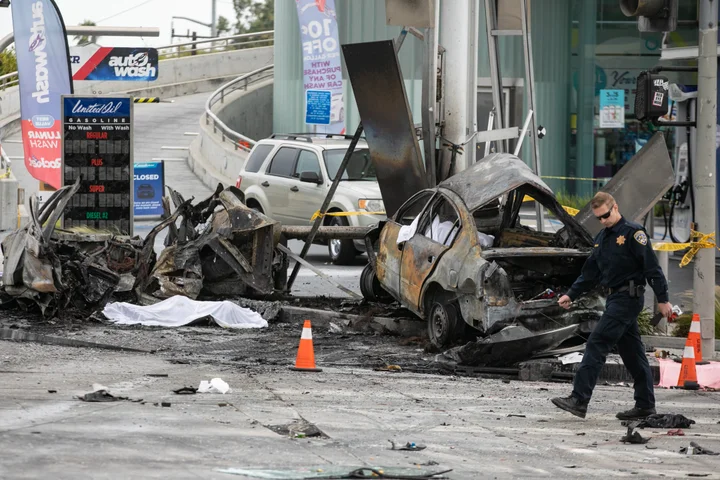 A Mercedes-Benz running a red light Thursday in Los Angeles, California, reportedly caused a multi-vehicle collision that left at least five people dead and eight injured, according to The Los Angeles Times. The crash and resultant blaze killed an infant, a pregnant woman and her unborn child.
Surveillance footage captured the Mercedes speeding past a red light on La Brea and Slauson avenues and hitting a light pole at 1:40 p.m. The vehicle reportedly crashed into at least six other cars — three of which went up in flames, the California Highway Patrol (CHP) told CBS LA.
"It looked like the whole intersection from corner to corner was on fire. A lot of sparks and electricity. I was under the impression that really at first I thought they dropped a bomb on us," witness Harper Washington told KABC-TV.