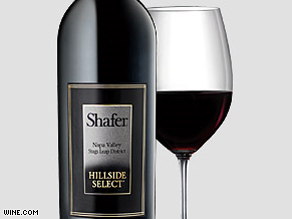 The global economy may be undergoing a significant downturn, but the White House's dinner budget still appears flush with cash.

After all, world leaders who are in town to discuss the economic crisis are set to dine in style Friday night while sipping wine listed at nearly $500 a bottle.

According to the White House, tonight's dinner to kick off the G-20 summit includes such dishes as "Fruitwood-smoked Quail," "Thyme-roasted Rack of Lamb," and "Tomato, Fennel and Eggplant Fondue Chanterelle Jus."

To wash it all down, world leaders will be served Shafer Cabernet "Hillside Select" 2003, a wine that sells at $499 on Wine.com.

The exceedingly pricey wine may seem a bit peculiar given leaders are in Washington to discuss a possible world financial meltdown, but Sally McDonough, a spokeswoman for Laura Bush, said it "was the most appropriate wine that we had in the White House wine cellar for such a gathering.