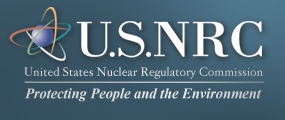 "Regulatory Meltdown" Reveals Efforts to Improve Nuclear Safety Undermined by Four NRC Commissioners
---
As part of his ongoing investigation into U.S. nuclear safety since the Fukushima meltdowns, today Rep. Edward J. Markey (D-Mass.), Congress's leading voice for nuclear safety, released a blockbuster new report that details how four Commissioners at the Nuclear Regulatory Commission (NRC) colluded to prevent and then delay the work of the NRC Near-Term Task Force on Fukushima, the entity tasked with making recommendations for improvement to NRC regulations and processes after the Fukushima meltdowns, the worst nuclear disaster in history. The Near-Term Task Force members comprise more than 135 years of collective experience at the NRC, and with full access to expert NRC staff completed a methodical and comprehensive review of NRC's regulatory system.
"The actions of these four Commissioners since the Fukushima nuclear disaster has caused a regulatory meltdown that has left America's nuclear fleet and the general public at risk," said Rep. Markey. "Instead of doing what they have been sworn to do, these four Commissioners have attempted a coup on the Chairman and have abdicated their responsibility to the American public to assure the safety of America's nuclear industry. I call on these four Commissioners to stop the obstruction, do their jobs and quickly move to fully implement the lessons learned from the Fukushima disaster."
copy of the report "Regulatory Meltdown: How Four Nuclear Regulatory Commissioners Conspired to Delay and Weaken Nuclear Reactor Safety in the Wake of Fukushima" can be found HERE.

Major findings in the new report include:
Four NRC Commissioners attempted to delay and otherwise impede the creation of the NRC Near-Term Task Force on Fukushima;
Four NRC Commissioners conspired, with each other and with senior NRC staff, to delay the release of and alter the NRC Near-Term Task Force report on Fukushima;
The other NRC Commissioners attempted to slow down or otherwise impede the adoption of the safety recommendations made by the NRC Near-Term Task Force on Fukushima;
NRC Chairman Greg Jaczko kept the other four NRC Commissioners fully informed regarding the Japanese emergency, despite claims to the contrary made by these Commissioners; and
The consideration of the Fukushima safety upgrades is not the only safety-related issue that the other NRC Commissioners have opposed.
More...