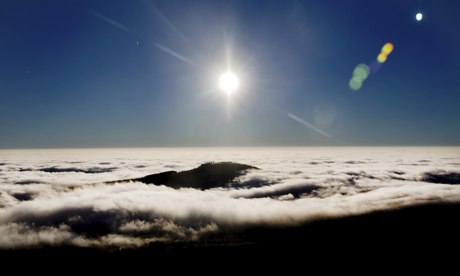 Temperature rises resulting from unchecked climate change will be at the severe end of those projected, according to a new scientific study.

The scientist leading the research said that unless emissions of greenhouse gases were cut, the planet would heat up by a minimum of 4C by 2100, twice the level the world's governments deem dangerous.
The research indicates that fewer clouds form as the planet warms, meaning less sunlight is reflected back into space, driving temperatures up further still. The way clouds affect global warming has been the biggest mystery surrounding future climate change.

Professor Steven Sherwood, at the University of New South Wales, in Australia, who led the new work, said: "This study breaks new ground twice: first by identifying what is controlling the cloud changes and second by strongly discounting the lowest estimates of future global warming in favour of the higher and more damaging estimates."