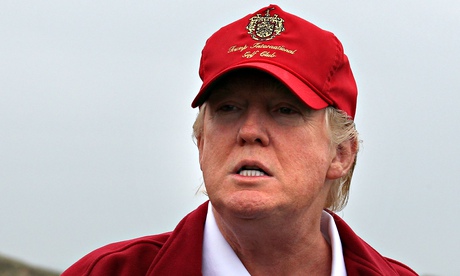 Donald Trump has lost a legal action against a major experimental windfarm being built close to his golf resort in Aberdeenshire.

The billionaire property developer had alleged that Alex Salmond, Scotland's first minister, had secretly interfered in the decision to approve the 11-turbine European offshore wind deployment centre site (EOWDC) in Aberdeen Bay – a claim rejected on Tuesday by a Scottish civil court judge, Lord Doherty.
Making clear he was expecting to appeal, Trump alleged there had been clear and illegal bias by the Scottish government – and that his rights under the European convention of human rights had been breached.

Doherty dismissed the claims that Salmond had interfered, stating he "was not persuaded that the fair-minded and informed observer would conclude that there was a real possibility of bias on the part of the decision-maker; or that the decision not to have a public inquiry had been unreasonable or unlawful".