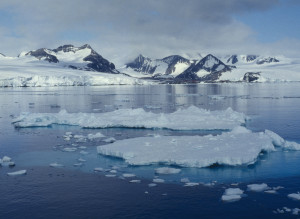 The collapse of the western Antarctic ice sheet is inevitable and is already underway, scientists said on Monday.

The melt will cause up to four metres (13 feet) of additional sea-level rise over the coming centuries, devastating low-lying and coastal areas around the world – from Bangladesh to New Jersey – that are already expected to be swamped by only a few feet of sea-level rise.

But the researchers said the sea-level rise – while unstoppable – was still several centuries off, potentially up to 1,000 years away.
The study, from researchers at the University of Washington, was one of two sets of findings published on Monday projecting the loss of the western Antarctica ice sheet, the largest remaining grounded repositories of ice in the world.

Scientists at Nasa were also due to publish their research on Antarctic ice on Monday.

Both came to broadly similar conclusions – that scientists are now increasingly sure the thinning and melting of the Antarctic ice sheet has begun. They also suggest that recent accumulation of ice in Antarctica was temporary.