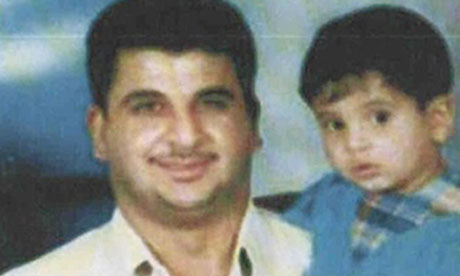 Mousa died after 36 hours in detention. A postmortem found he had suffered asphyxiation and at least 93 injuries to his body, including fractured ribs and a broken nose. Sir Michael Jackson, Britain's top general at the time, described the episode as "a stain on the character of the British army".

At the end of a six-month court martial six members of the QLR, including the regiment's commanding officer, Colonel Jorge Mendonca, were cleared of abuse and negligence. A seventh, Corporal Donald Payne, who pleaded guilty, was jailed for a year and dismissed from the army. The court martial judge accused the soldiers of closing ranks, a charge Gage is expected to echo.
Des Browne, then defence secretary, set up a public inquiry in 2008, when the MoD admitted soldiers had breached the terms of the Human Rights Act. The inquiry heard evidence from nearly 250 witnesses, and was told that British troops used interrogation techniques – hooding; deprivation of sleep, food, and drink; subjection to noise; and wall-standing – outlawed by the UK government in March 1972 after an investigation into interrogation in Northern Ireland.

The Gage inquiry heard that senior officers were unaware of the 1972 ban and were confused or ignorant of their obligations under domestic and international law.
The detainees' closing submissions noted: "From the chain of command to the medical staff and even to the padre, no one was prepared to speak up for what was right and report what was wrong."

Gage heard evidence that military and civilian officials tried to downplay the significance of Mousa's death and dissembled when MPs asked about the circumstances surrounding it.