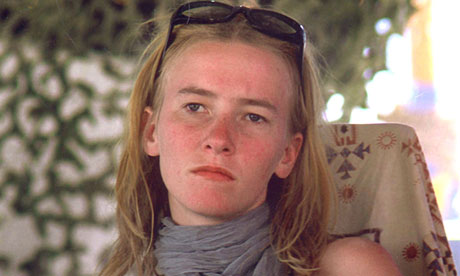 The US ambassador to Israel has told the family of an American pro-Palestinian activist who was killed in Gaza in 2003 that the US government remains dissatisfied with the Israeli army's decision to close its official investigation into the incident.

Rachel Corrie, 23, an activist with the International Solidarity Movement, was crushed to death as she tried to stop an Israeli army bulldozer from destroying Palestinian houses in Rafah, on the Egypt-Gaza border.
In 2005 Corrie's family filed a civil suit in the Haifa district court against the Israeli government over the incident. A verdict is expected on Tuesday.

At a meeting at the US embassy in Tel Aviv last week, the ambassador, Dan Shapiro, told Corrie's parents and her sister that the government did not believe the Israeli military investigation had been "thorough, credible and transparent", as had been promised by Israel. The investigation concluded that Corrie's death was an accident and that she had endangered herself by entering a combat zone.