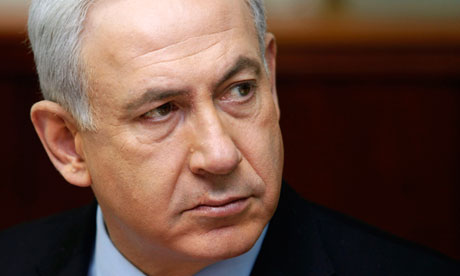 Israel's prime minister and defence minister ordered the country's military to prepare for a strike against Iran's nuclear installations two years ago, according to a television documentary.

But the order was not carried out after it met with strong opposition from two key security figures, the military chief of staff and head of the Mossad, claimed Uvda (Fact), broadcast yesterday.
It said that at the end of a meeting of selected ministers and officials Binyamin Netanyahu and Ehud Barak ordered the army to raise its level of preparedness to P Plus, a code signifying imminent military action.

But the army chief, Gabi Ashkenazi and the Mossad head, Meir Dagan, who were at the meeting, opposed the move. According to the hour-long Channel 2 programme, Dagan told Netanyahu and Barak: "You are likely to make an illegal decision to go to war. Only the cabinet is authorised to decide this." The programme reported Dagan saying after the meeting that the prime minister and defence minister were "simply trying to steal a war".