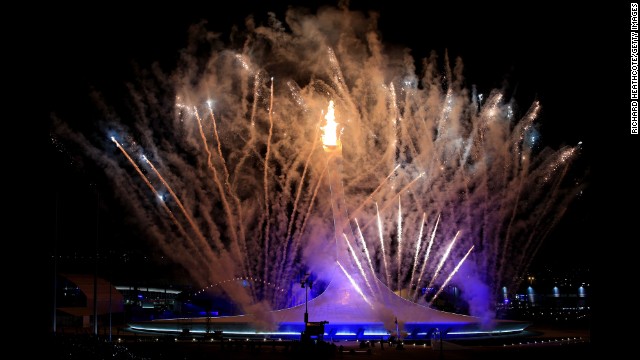 With lights, floats and flying, Russia kicked off the opening ceremony in Sochi as the world turns its attention to the costliest Olympic Games in history.

Spectators from all over the world watched the introduction of athletes that marked the official start of the Winter Olympics.

Light shows and music, lots of it, filled the air, starting at exactly 8:14 p.m. local time, or 20:14 in military time.
"Most of the ceremony focuses heavily on Russian classical music," said Konstantin Ernst, the main creative producer of the ceremony.

"Unfortunately, unlike London, we cannot boast a plethora of famous world-known pop performers. This is why we are now focusing on what Russia is best known for musically around the world; namely, classical music."