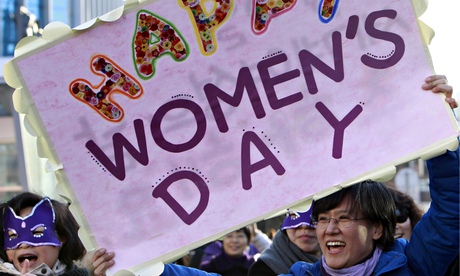 What does it mean in today's world to take an established tradition and make it your own? We are young women of the millennial generation, with more than 100 International Women's Days (IWD) gone by. We live in an era of increasing inequalities of wealth and resources and continue to witness a frightening backlash against women's rights gained to date.

IWD remains meaningful to us because we see young feminist activists claiming this day as their own, gathering at the forefront of today's most heated disputes, demanding access to abortion, amplifying voices of sex workers, or seeking justice for the disappearances of women human rights defenders. They are casting off the taboo of feminism, applying new social media technologies and drawing on the arts to make these celebrations relevant and expressive of multiple realities, identities, and movements.
Each year, IWD falls around the annual session of the UN commission on the status of women (CSW), a key policymaking space for governments to make commitments to women's human rights. However the CSW remains a somewhat exclusive space that many people have not heard of or find difficult to enter and influence. Global decision-making spaces for women's human rights continue to fall outside of the popular gaze. This is a dangerous disconnect. IWD is just one day, while the CSW could potentially guarantee that every day will be women's rights day in practice.